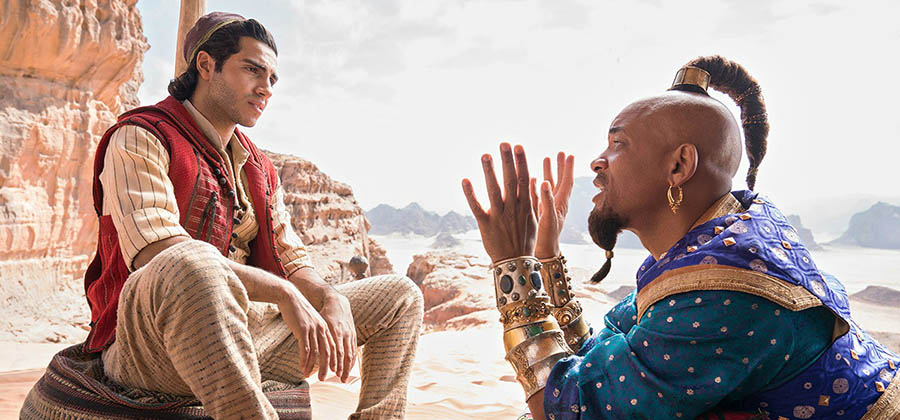 Disney's all-new Aladdin unveils a whole new world, following a charming street urchin (Mena Massoud) as he endeavors to win the heart of Jasmine (Naomi Scott), a courageous princess, with the help of a magical Genie (Will Smith). Between the action, comedy and romance, the action-packed adventure races through the teeming streets of Agrabah, a beautiful port city nestled next to a sprawling and mysterious desert.
Continuing the adventure, young ones will enjoy a fresh activity packet that is filled with colorful activities. They'll be able to make their own bookmarks; complete dizzying mazes to help Jasmine sneak out of her royal palace and to help Aladdin find his way through a cave to discover a special lamp; engage in a dazzling test of wits; play two unique "spot the difference" games; and express their creativity with a wild selection of coloring sheets. Adults will want to help with some of the activities; with others, all that's required is to sit back and enjoy the merriment of the young ones.
Check out the packet below. Aladdin opens in theaters everywhere on May 24; tickets are now available.
Coloring
Aladdin and Jasmine at the Marketplace
Aladdin Returns Jasmine's Bracelet
Aladdin Captured by the Palace Guards
Aladdin Enters the Cave of Wonders
Genie is Released from the Lamp
Princess Jasmine and the Sultan
Aladdin and Princess Jasmine on the Balcony
Mazes
Spot the Difference
Test of Wits