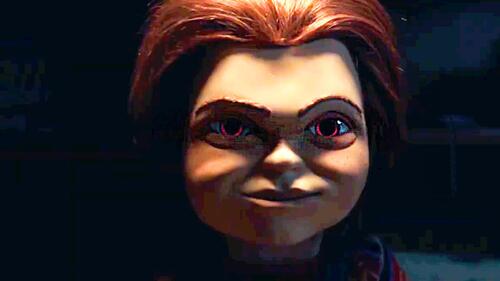 Child's Play
Child's Play
1 of 7
Weekend Ticket: Toy Story 4, Child's Play, Anna

Everyone's favorite talking toys back for another adventure, a deadly doll out for blood, and a deadly assassin dolled up in a model disguise. Will you see 'Toy Story 4', 'Child's Play', or 'Anna' in theaters this weekend?

Movieclips: Mark Hamill Voice Acting

Mark Hamill, voice of Chucky in the new 'Child's Play' movie, sits down with Fandango producer Peelahr Moore to discuss his voice acting background, and give us a recording session of his takes on voiceover favorites like Shrek, Genie, Sonic the Hedgehog,

Child's Play: Five Favorite Horror Movie Mothers

Just in time for Mother's Day, Aubrey Plaza and Gabriel Bateman, stars of the upcoming horror movie 'Child's Play', share the five essential horror movie moms, and thank them for their contributions to scary cinema!