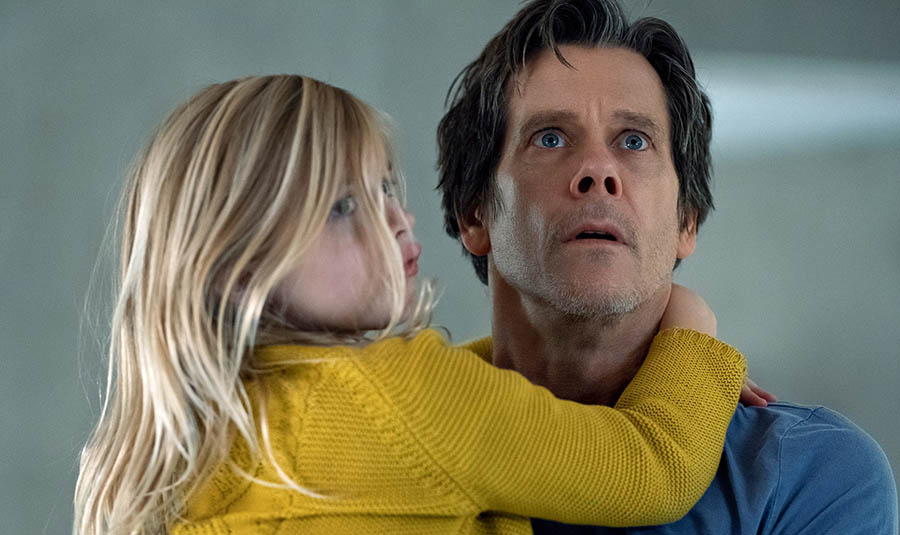 Kevin Bacon and Amanda Seyfried star in the psychological thriller You Should Have Left, written for the screen and directed by David Koepp (Jurassic Park). Bacon and Seyfried portray Theo and Susanna, a married couple with a darling 6-year-old daughter, Ella (Avery Essex). Theo and Sussan's marriage, however, is anything but happy and peaceful, so they decide to spend time together as a family in a beautiful, modern home in a remote area in Wales. What happens there soon imperils their future together.
A new clip focuses on Theo and Ella, who are exploring the house together after Susanna has temporarily left them alone. Theo notices something odd, which quickly escalates into a troubling, mind-bending, and terrifying scene that causes Theo to question his sanity.
How did the filmmakers pull it off in such a convincing manner? Actor Kevin Bacon and director David Koepp, who first teamed up to make the horrifying Stir of Echoes, break down their scene in an exclusive video, explaining their motives and also the practical side of the effects that were utilized in the film. They also share the reasoning behind the inclusion of a musical clue that is hidden within the scene.
Watch both videos below, then watch You Should Have Left, now available on FandangoNOW.