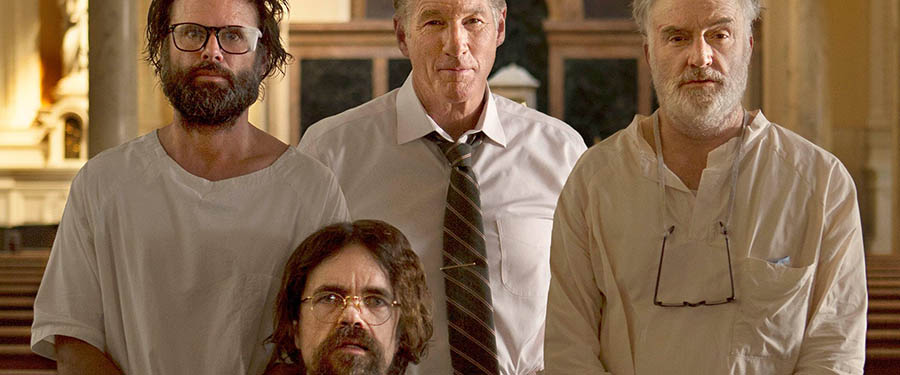 After he leaves a prestigious teaching position, Dr. Alan Stone (Richard Gere) takes on a surprising new challenge in the darkly comic and intensely dramatic Three Christs, set in the late 1950s. Dr. Stone begins working with Joseph (Peter Dinklage), Leon (Walton Goggins) and Clyde (Bradley Whitford), three men who each sincerely believes himself to be Jesus Christ, Son of God.
Rather than follow a traditional course of treatment, however, Dr. Stone has something else in mind that he hopes will help them more effectively. In our exclusive trailer debut, we see some of what is involved, and why it might be effective. We also get a clear sense of the immense challenges facing Dr. Stone and his lonely patients, who are dealing with delusions that they have suffered from for many years.
Juliana Marguiles also stars. Watch the dramatic first trailer below. Three Christs will open in select theaters and on FandangoNOW on Friday, January 10, 2020. Sign up for a FANALERT® and be the first to know when tickets and other exclusives are available in your area.