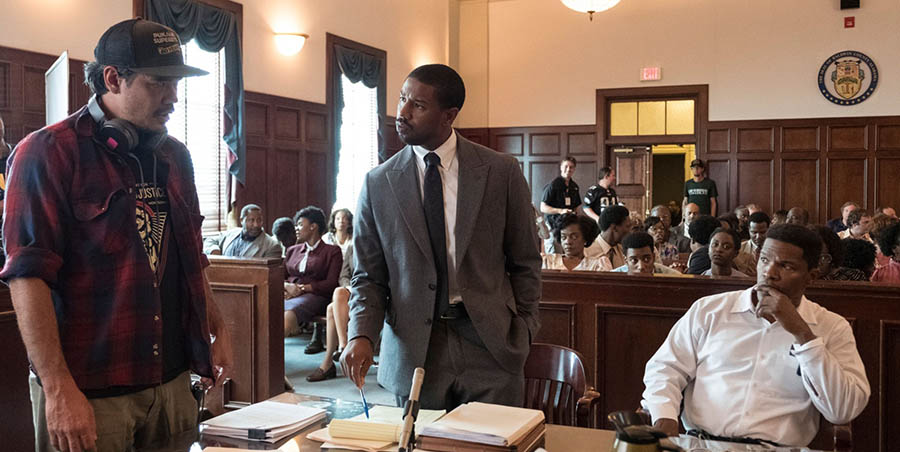 As vividly brought to life in Just Mercy, attorney Bryan Stevenson (Michael B. Jordan) has made it his mission in life to fight on behalf of people who have been wrongly accused of criminal behavior. The film follows what happens when he learns about Walter McMillian (Jamie Foxx), an innocent man who was condemned to death row for a crime he could not possibly have committed.
In a new featurette, the real-life Bryan Stevenson talks about the case that is dramatized in the film: "We have a lot of problems in our criminal justice system that too often convicts people wrongly, unfairly." As to Stevenson himself, actor Michael B. Jordan comments: "When I try to describe him, none of the words are worthy enough." Director Destin Daniel Cretton says it was a "touching and moving experience" to hear Stevenson speak with Jordan about the case. Brie Larson, who portrays Stevenson's associate Eva Ansley, says she was "inspired by her and what she represented." Jamie Foxx talks about the challenge of capturing the essence of Walter McMillian; he also thinks that the story "opens the minds of those who are on the fence about things … They'll leave the movie theater with a different mindset."
Watch the stirring video below in its entirety, then get tickets to see Just Mercy. The true-life drama is now playing in theaters nationwide.