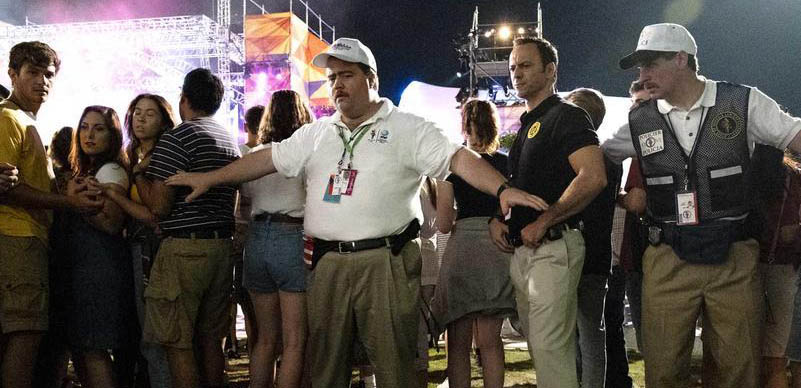 Declared a hero after he saved untold lives during the 1996 Summer Olympics, an unassuming security guard found himself falsely accused of a heinous crime shortly thereafter. Clint Eastwood's latest charged drama, Richard Jewell, pierces the veil of untruth that was unfairly placed upon the titular security guard (Paul Walter Hauser), examining the fight to clear his name, led by attorney Watson Bryant (Sam Rockwell).
Jon Hamm, Olivia Wilde and Kathy Bates also star. In our exclusive featurette, the director and all the principal cast members talk about the important themes that drew them to the true story, as well as the attraction of working with legendary director Clint Eastwood. For his part, Eastwood describes the original events as "the great American screw-over. … It shows how just a small amount of information can turn into a nightmare." We also hear from Richard Jewell's real-life mother, Bobi Jewell, who acknowledges that she has struggled with what happened to her beloved son for many years. "But now," she says, "Clint Eastwood is going to do something about it."
Jon Hamm, Olivia Wilde and Kathy Bates also star. Watch the featurette below, then get tickets now to see Richard Jewell when it opens in theaters on December 13.