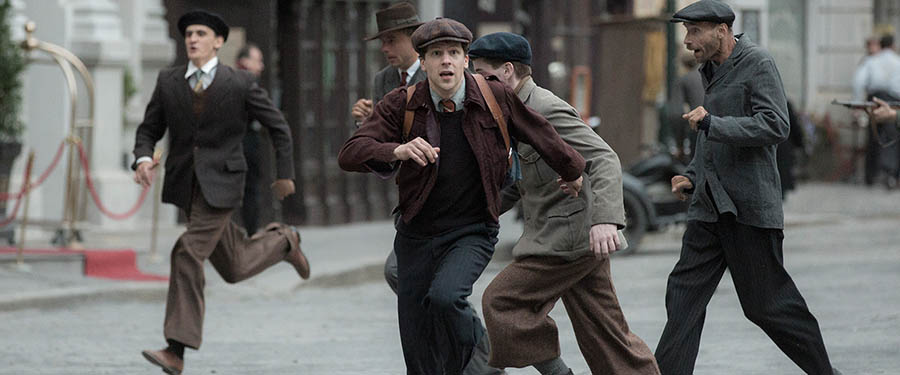 Confronted by evil, yet unable to serve on the battlefield, many determined civilians worked tirelessly with the French Resistance against the invading German army during World War II. As the unknown true story at the heart of Resistance reveals, aspiring actor Marcel (Jesse Eisenberg) initially did not intend to become involved in wartime activities, but when he became aware that thousands of children who had lost their parents desperately needed help to survive, he was spurred into action.
How could the untrained and apparently meek mime artist, who eventually became world-famous as Marcel Marceau, challenge the Nazis and help the hapless children to survive the horrors of the Holocaust? In our exclusive debut of the first Resistance trailer, we get a strong sense of the infuriating futility that drives Marcel forward, even as menacing German forces draw ever closer. "What's the best way to resist? It's not to kill them," he declares. "It's to survive."
Clémence Poésy, Edgar Ramirez and Ed Harris also star. Watch the stirring Resistance trailer below, then sign up for a FANALERT® and be the first to know when tickets and other exclusives are available in your area. The dramatic thriller will open in theaters nationwide on March 27, 2020.