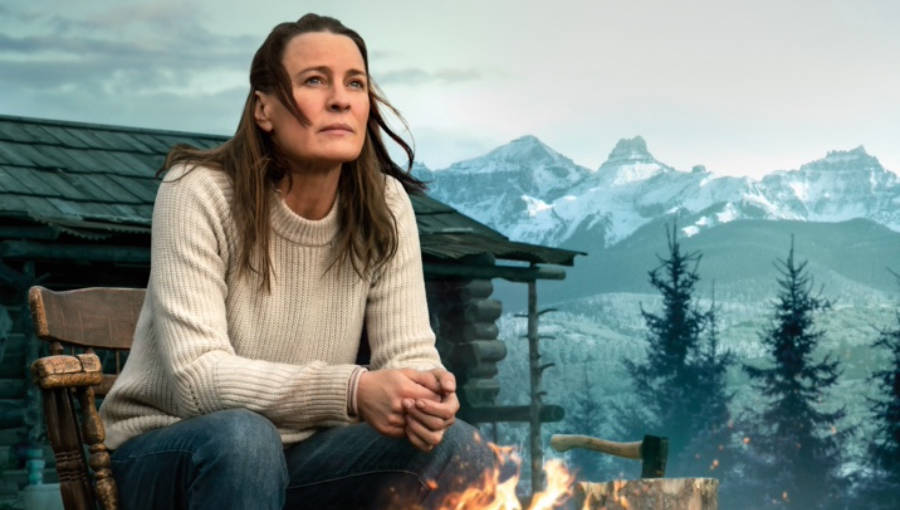 Woefully unprepared to survive the daunting lifestyle she has chosen to pursue on an isolated mountainside in Wyoming, Edee (Robin Wright) is nonetheless determined to thrive, as showcased in the stirring Land. One day she meets Miguel (Demian Bichir), a rugged neighbor who offers to train her in the survival skills she will need, promising that he will then disappear so she can carry on, completely independent of him and anyone else.
Our exclusive clip finds Edee and Miguel sitting comfortably in friendly conversation while enjoying their gloriously peaceful surroundings. Something that Miguel says prompts Edee to compare him to a well-known Star Wars character, which highlights their differing backgrounds.
Robin Wright stars in the film and also makes her feature directorial debut. Enjoy watching the clip below, then get tickets to see the poignant drama Land, which opens today in select theaters nationwide.