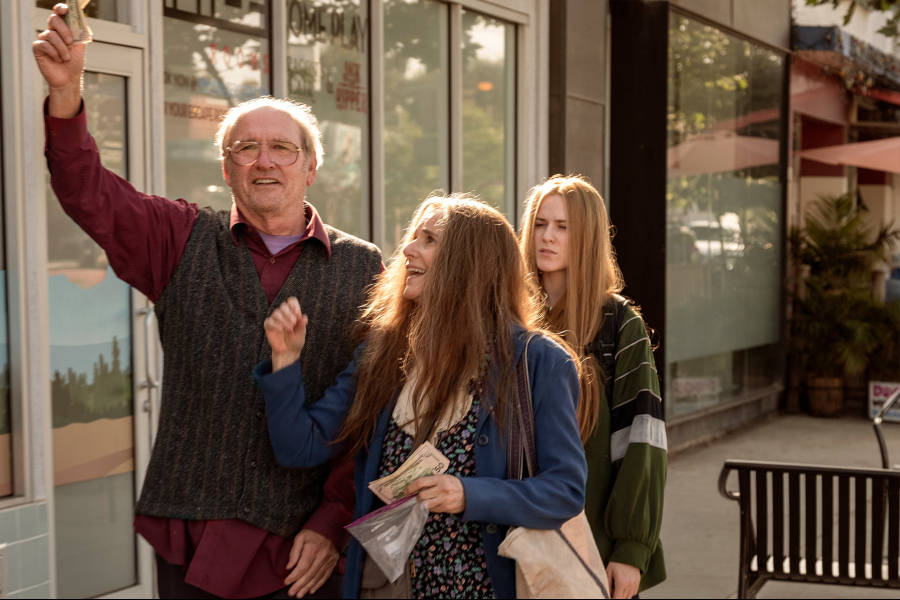 Evan Rachel Wood stars in the lighthearted comedy Kajillionaire as a young woman named Old Dolio by her loving parents, Robert and Theresa (Richard Jenkins and Debra Winger), in honor of an old associate. The scheming trio have gotten through life by relying on scattered criminal schemes, but everything turns topsy-turvy when they meet Melanie (Gina Rodriguez), who may have a few schemes of her own up her sleeve.
We get a good sense of the family's spendthrift dynamic, as well as the spirit of the film, in our amusing exclusive clip. In a brief conversation, we hear from the owner of a factory, who is demanding that overdue rent be paid promptly. With his wife and daughter in tow, Robert reasons with the owner about the definition of the phrase "by Friday."
Acclaimed indie filmmaker Miranda July wrote and directed. Watch the clip below, then get tickets to see Kajillionaire. The comedy opens today in select theaters.