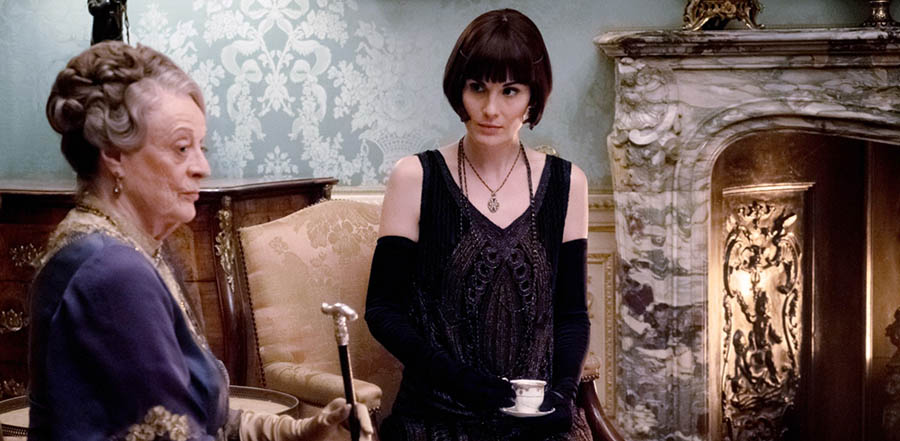 Set in and around a gorgeous, historic British estate in the early 20th century, the small-screen Downton Abbey series won legions of fans principally because of the people who lived and worked there, whether they were members of the privileged Crawley family or the dedicated servants who attended to their needs. The lavish big-screen adaptation Downton Abbey continues a fine tradition of storytelling, balancing the needs of the many and the needs of the few as the King and Queen of England pay a visit to the grand estate.
As our exclusive video reveals, the royal visit and related events have prompted Lady Mary (Michelle Dockery) to ponder the future. She wonders, "Should we really go on with it?" Everything has become a struggle, she explains to her loyal helper Anna Bates (Joanna Froggatt). The challenges of running the estate must feel overwhelming, but Anna has gotten to know Lady Mary quite well over the years of their relationship, and so feels free to offer her own straightforward opinion to Lady Mary. Anna's words are just what Mary needs and wants to hear.
Watch the thoughtful, stirring clip in its entirety below, then get tickets to see Downton Abbey on the big screen; the movie launches in theaters everywhere today!