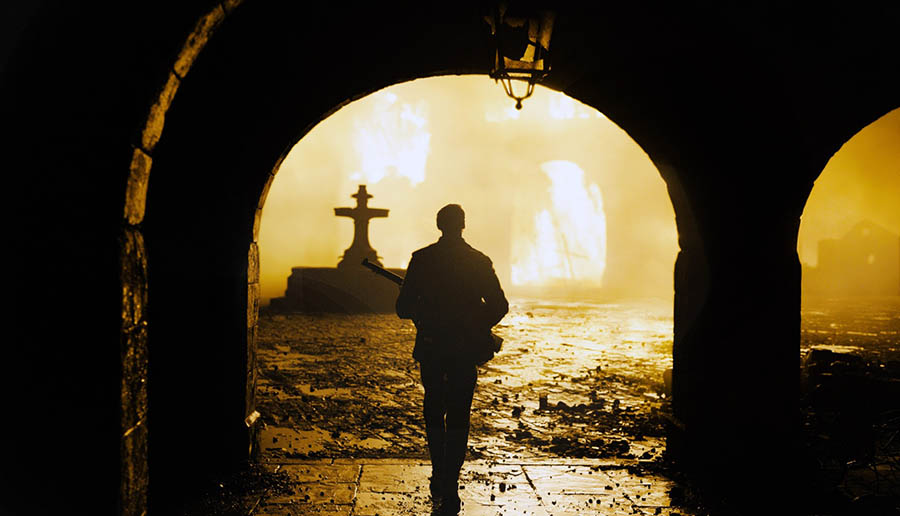 Winner of two Golden Globe Awards, including Best Motion Picture - Drama, 1917 tracks a dangerous wartime mission. British soldiers Blake (Dean-Charles Chapman) and Schofield (George MacKay) have been charged with the responsibility to deliver a message that could save hundreds of lives. To do so, they must cross miles of perilous territory occupied by enemy combatants who are gunning for their every move.
Sam Mendes (Skyfall) won a Golden Globe for his direction of the film, and our exclusive clip provides a glimpse into his artistry. As an endless night continues, Schofield comes to an apparently abandoned village that's been torn apart by warfare and is now burning. He spies a soldier heading toward him, but in the darkness, he can't tell if he's friend or foe. He must run for his life in the unknown darkness, searching for refuge.
Colin Firth, Mark Strong and Benedict Cumberbatch also star. Watch the suspenseful video below, then get tickets to see 1917 when it opens in theaters everywhere on Friday, January 10.