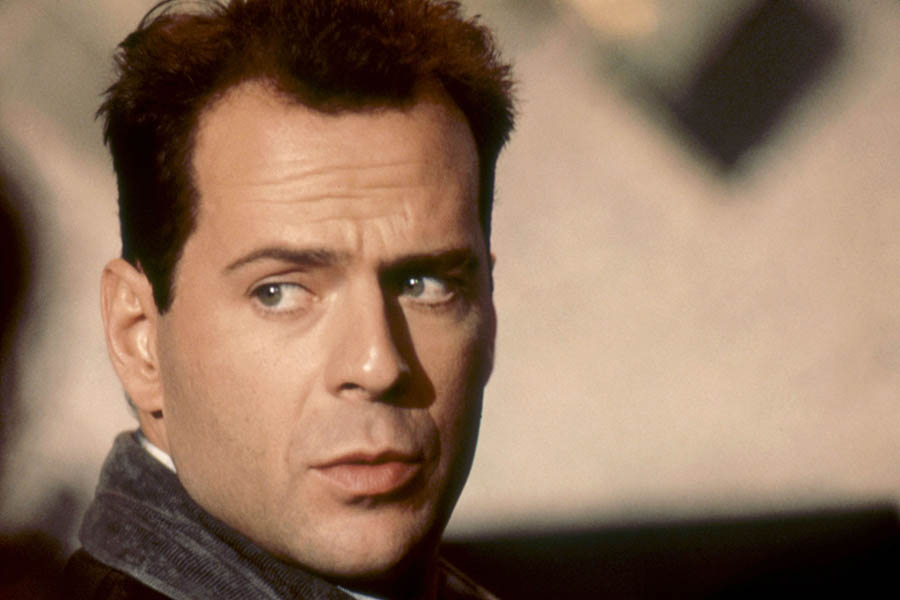 Here are a bunch of little bites to satisfy your hunger for movie culture:
Mashup of the Day:
Funny or Die has cut together scenes from Die Hard, Tropic Thunder and a few other extra movies to get Hans Gruber to chat with Len Grossman:
Movie Trivia of the Day:
This month is the 20th anniversary of the release of Office Space, so CineFix shares a bunch of trivia you might not know:
Movie Car of the Day:
How did the DeLorean DMC-12 fail as a car but succeed as an iconic movie time machine thanks to Back to the Future? Vox goes back for a history lesson:
Movie Truth of the Day:
Comedy Central's Drunk History looks back at the true story that inspired the movie A League of Their Own:
Vintage Image of the Day:
John Ford, who was born on this day in 1894, directs Sally O'Neill and her wolfhounds on the set of his 1931 movie The Brat:
Filmmaker in Focus:
In this Now You See It video, Bo Burnham explains his use of lighting in both his stand-up and in the movie Eighth Grade:
Video Essay of the Day:
The latest Renegade Cut video essay looks at Hayao Miyazaki's Princess Mononoke and how it teaches kids about environmentalism:
Cosplay of the Day:
While Spider-Man: Into the Spider-Verse is a frontrunner for the Oscar for Best Animated Feature, this fan would be the frontrunner for an award for best Spider-Gwen cosplay:
Show me a better cosplay, I will wait!!!#GwenStacy ???? pic.twitter.com/y1949QV6qX

— HRX Hridoy (@hridoy_hrx) January 31, 2019
Classic Movie Trailer of the Day:
This week is the 25th anniversary of the Sundance premiere of the Coen Brothers' The Hudsucker Proxy. Watch the original trailer for the classic movie below.