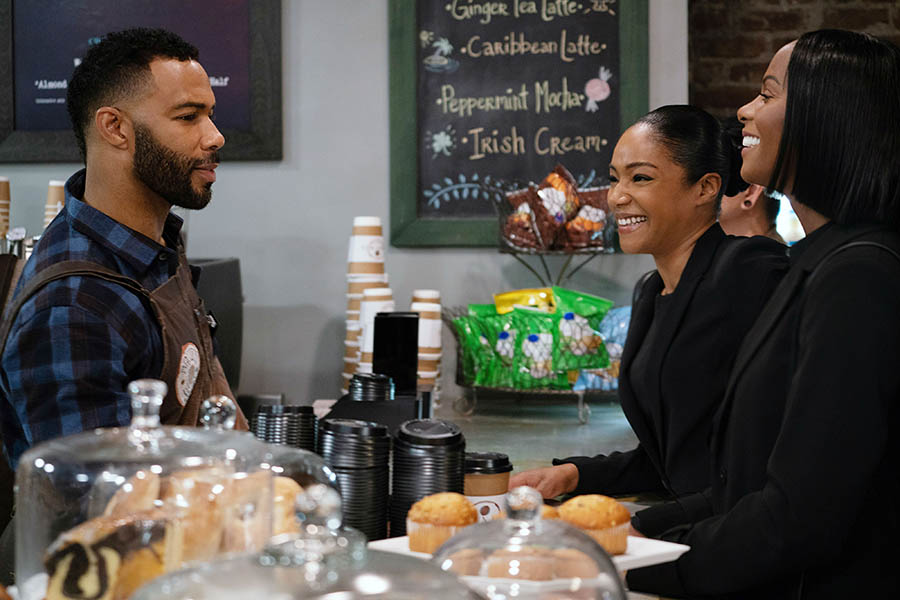 Tiffany Haddish and director Tyler Perry introduce our exclusive clip from Nobody's Fool. Haddish plays Tanya, who has recently been released from prison. She is happy to reunite with her sister Danica (Tika Sumpter), a successful businesswoman, and make a new life for herself.
Tanya cannot help but notice, however, that Danica's life may not be all it appears to be, especially her very mysterious boyfriend. In the clip, we can see that Tanya's protective instincts have kicked into a high and hilarious gear during a conversation with a friend (Omari Hardwick) at the coffee shop where they both work.
Watch the funny clip below and then get your tickets to Nobody's Fool. The film opens nationwide on Friday, November 2.