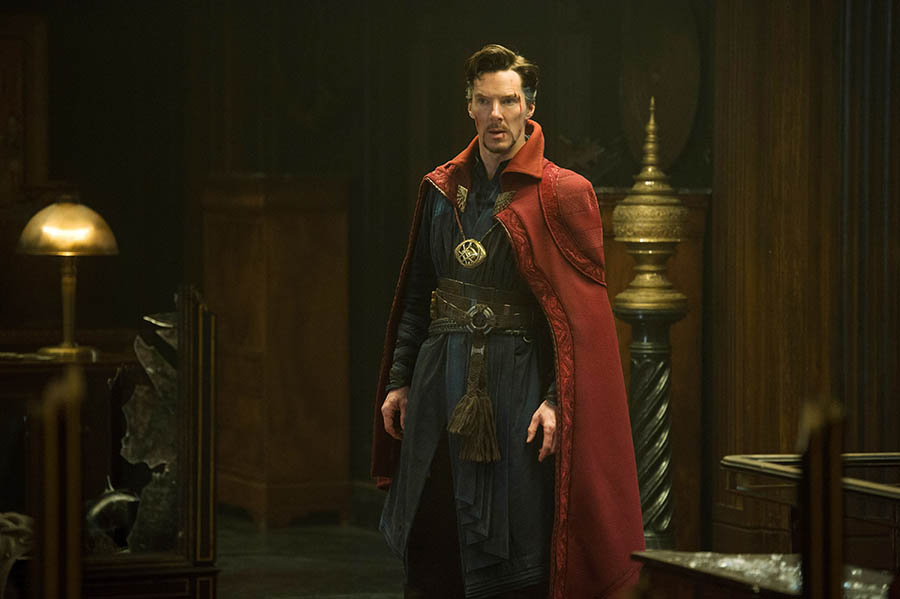 There was a time when the Marvel Cinematic Universe was publicly planned out years in advance, but currently, we still don't know many confirmed titles, let alone their release dates for anything post-Avengers: Endgame next May.
There's Spider-Man: Far From Home in July for sure, and then what? At some point we expect to see Black Panther 2, Guardians of the Galaxy Vol. 3, Black Widow and Eternals. Now comes word that Doctor Strange 2 is also on the way.
At the moment, the Doctor Strange sequel is very early in its development and little is known about it. Here's a break down of what we have learned so far:
How can there be a Doctor Strange sequel?
Apologies for the Avengers: Infinity War spoiler, but this has to be public knowledge by now: Doctor Strange was one of the many Marvel characters who were wiped out by Thanos. Of course, the news of Doctor Strange 2 would imply he's coming back to life in Avengers: Endgame.
Or maybe the sequel would take somehow take place between the first Doctor Strange and the events of Infinity War. Or maybe Marvel will just sort of soft-reboot the series and start making movies unrelated and unaffected by what's come before, as they would do in the comics.
Is Benedict Cumberbatch still Doctor Strange?
According to The Hollywood Reporter, Cumberbatch, who has so far played the character Dr. Stephen Strange in Doctor Strange, Thor: Ragnarok, and Avengers: Infinity War, is set to return as Marvel's Sorcerer Supreme in the sequel.
Will anyone else return for the sequel?
Benedict Wong is also set to return as Strange's sidekick, Wong, according to THR. There's no confirmation on Rachel McAdams coming back as Strange's love interest, Dr. Christine Palmer, though her return is likely.
Who is directing?
Scott Derrickson, who co-wrote and directed the original Doctor Strange, is coming back to helm the sequel, per THR.
Is he co-writing the sequel, too?
Reports of Derrickson's return as director do not mention him being involved with the writing of the movie. There is a search for a different writer, apparently, and the plan is for a script to be completed in 2019 for a 2020 production start.
When does it come out?
Disney hasn't set a release date yet, but the hope is for the Doctor Strange sequel to open theatrically in May 2021.