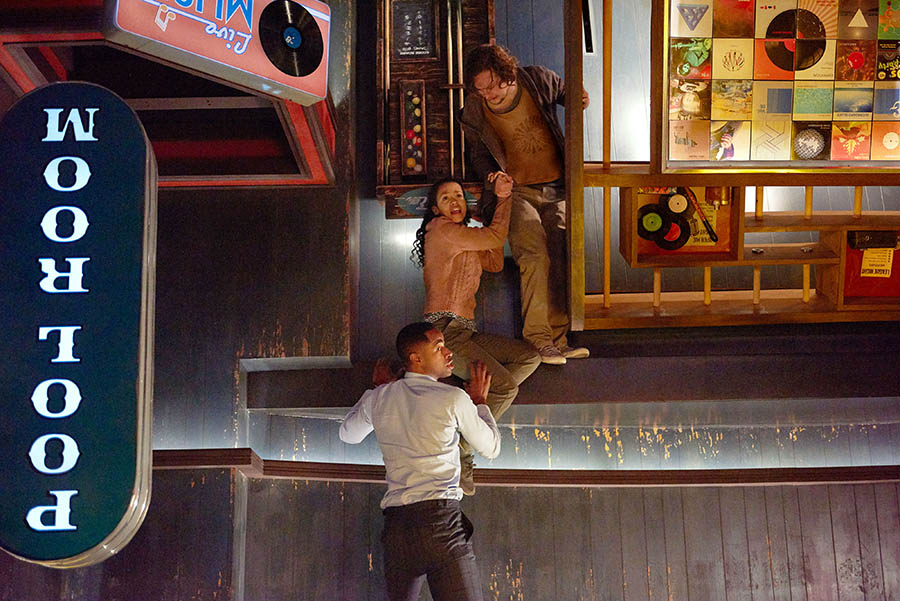 Six strangers decide to embark on an adventure that promises thrills, but with a certain measure of safety in place. In the psychological thriller Escape Room, which opened in theaters over the weekend, what sounds like a great idea for a fun experience turns into something far more personal -- and terrifying -- than anticipated.
Now that Escape Room has launched in theaters nationwide, our search for more big-screen thrills turned up three upcoming films that sound deliciously fiendish. Read on to learn what we know.
Glass
Combine the combustible forces of James McAvoy, Bruce Willis and Samuel L. Jackson into a treatment facility together under the masterful direction of M. Night Shyamalan and this is what results. Glass looks like a psychological thriller par excellence, the conclusion of a surprising trilogy that began with Unbreakable and continued with Split.
Anya Taylor-Joy and Sarah Paulson also star. Glass will open in theaters everywhere on January 18.
Serenity
The peaceful, quiet life of fishing boat captain Matthew McConaughey is ruptured when his ex-wife (Anne Hathaway) tracks him down, begging him to save her from her new, violent husband (Jason Clarke). Not all is what it seems, however, which may leave the captain out to sea, so to speak.
Djimon Hounsou, Jeremy Strong and Diane Lane also star. Look for Serenity in theaters on January 25.
Greta
When Frances (Chloe Grace Moretz) discovers a handbag left on a New York City subway, of course she tracks down the owner; Frances is just that kind of honest young woman. In turn, the bag's owner, Greta (Isabelle Huppert), is exceedingly open and maternal toward Frances, who is still grieving the death of her mother. As the two become close, however, Frances learns that Greta keeps many secrets that may prove to be perilous.
Maika Monroe also stars; Neil Jordan directed. Greta will thrill and chill moviegoers when it opens on March 1.