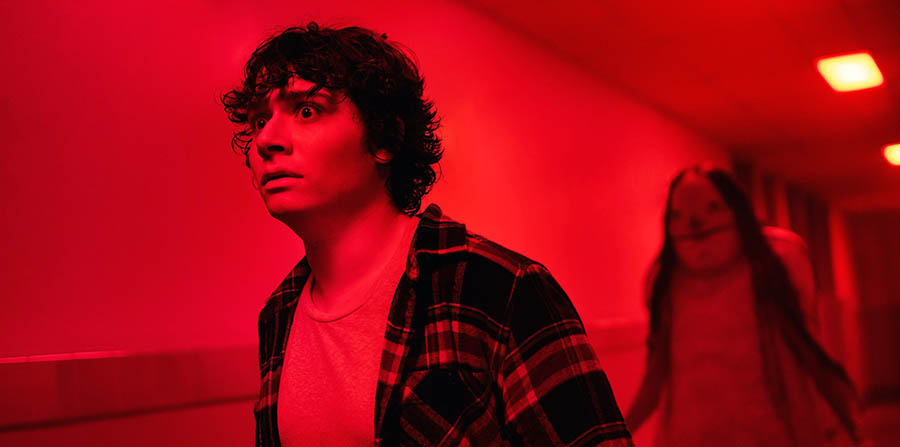 Based on Alvin Schwartz's popular series, Scary Stories to Tell in the Dark follows a group of young people in a small town who must face their fears and solve a deadly mystery. Produced by Guillermo del Toro and directed by Andre Øvredal, the fright flick has met with wildly enthusiastic response and enjoyed good returns at the box office over the weekend.
While Scary Stories to Tell in the Dark is designed especially for younger audiences, what can adults anticipate by way of future fright flicks? Here are three that coming soon to theaters nationwide.
We scarcely need to say more than the title, given the bone-chilling frights that were contained in the first part of this thriller, based on Stephen King's novel. But we will note that the adult cast, including Jessica Chastain and James McAvoy, looks and sounds like people who have been scarred by experiences in their youth, yet are determined to continue fighting against evil. Andy Muschietti directed.
Release date: September 6. Get your tickets now!
Speaking of highly-anticipated sequels, Stephen King's sequel to The Shining follows Dan Torrance as an adult (Ewan McGregor) who is still battling with his childhood horrors. Then he encounters a young girl who shares his power and is being chased by a cult. Rebecca Ferguson also stars; Mike Flanagan directed.
Release date: November 8. Sign up for a FanAlert and be the first to know when tickets and other exclusives are available in your area.
Black Christmas
Bob Clark's classic thriller (see trailer above) established a new horror sub-genre, revolving around a group of young women who are stalked by a mysterious killer. The newest version promises a "bold new take" from director Sophia Takal (Always Shine); Imogen Poots (Green Room) leads the cast.
Release date: December 13.