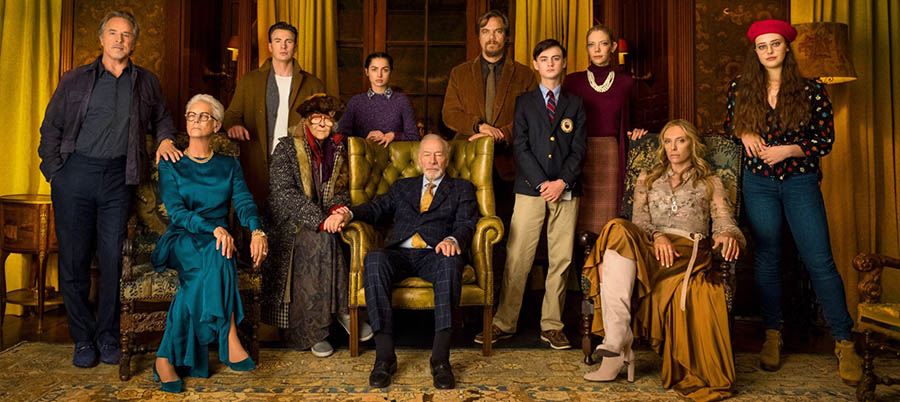 Daniel Craig leads an ensemble cast in Rian Johnson's marvelous suspense thriller Knives Out, a clever mystery that moves so fast that you need to see it twice just to uncover all the twists and turns. It's a thoroughly engaging and refreshing mystery, featuring Chris Evans, Jamie Lee Curtis, Michael Shannon and Toni Collette as the privileged members of a wealthy family who may or may not have committed a heinous crime. Ana de Armas provides key support to Daniel Craig, a brilliant detective who is determined to solve the murder of esteemed writer Christopher Plummer.
Describing it as "one of the sharpest, smartest, funniest, most all-around entertaining films of the year," Fandango Managing Editor Erik Davis notes: "It's hard to argue against a Best Picture nod" for Knives Out. Are there any Best Picture contenders yet to be released in theaters? Look out for these three in the next few weeks.
Academy Award winner Clint Eastwood directs a real-life drama about a security guard (Paul Walter Hauser) who saved lives but was then falsely accused of being a terrorist. Academy Award winners Sam Rockwell and Kathy Bates are joined by Olivia Wilde and Jon Hamm in the cast.
Release date: December 13. Get your tickets now!
Academy Award winner Sam Mendes directs a dramatic adventure unlike any other before, inspired by real-life events during World War I. Two soldiers (Dean-Charles Chapman, George MacKay) accept a perilous assignment to save hundreds of lives. The film appears to have been shot in one take by Academy Award-winning cinematographer Roger Deakins.
Release date: December 25. Get your tickets now!
Academy Award nominees Saoirse Ronan and Greta Gerwig reunite for a fresh and lively adaptation of a classic romantic drama that feels entirely relevant for the modern day. Emma Watson, Timothée Chalamet. Florence Pugh, Laura Dern and Meryl Streep also star.
Release date: December 25. Sign up for a FANALERT® and be the first to know when tickets and other exclusives are available in your area.