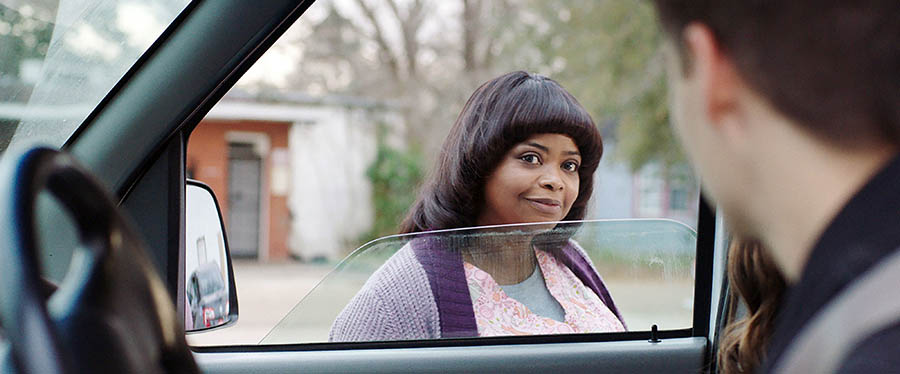 Living by herself in a ramshackle house with a suspiciously well-stocked basement, Sue Ann looks like a perfectly harmless woman. When she invites a group of teenagers to party with her one night, everyone has a good time. As portrayed by Octavia Spencer in Ma, however, the party-loving Sue Ann is a much more dangerous character than she initially appears to be.
In our exclusive featurette, Spencer reveals that when she was approached about the role, she was informed: "You do the killing." Indeed, Spencer plainly states: "There are dastardly deeds that I get to do." Director Tate Taylor says: "I like to think that Sue Ann goes back into a delayed adolescence." Costar Juliette Lewis goes so far as to describe Sue Ann as "the crazy one one of the bunch." The mystery lies not who does the killing, but why. We hear from costars McKaley Miller, Dante Brown, Gianni Padlo and Luke Evans about Sue Ann's propensity for losing her mind at any moment.
Watch the video below to see cast members talking more about Spencer's Sue Ann. Ma will open in theaters nationwide on Friday, May 31. Get your tickets now!