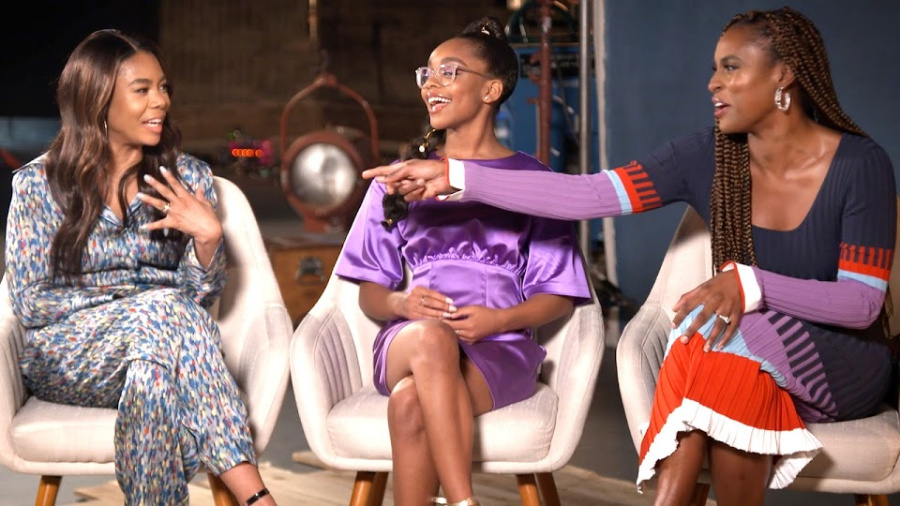 What happens when a bossy take-no-prisoners mogul is magically transformed into her 13-year-old self? That's the premise for Little (in theaters April 12 -- tickets now on sale here at Fandango), a new comedy starring Marsai Martin, Issa Rae and Regina Hall that is also executive produced by Martin, who at 14 is now the youngest executive producer ever in Hollywood.
With tickets now on sale for the film, co-written and directed by Tina Gordon, Fandango sat down for a hilarious extended chat with the fantastic trio of women at the center of the film: Marsai Martin, Issa Rae and Regina Hall.
Check out our full conversation below, and you can snag your tickets to Little right now at Fandango.
Little officially hits theaters on April 12.