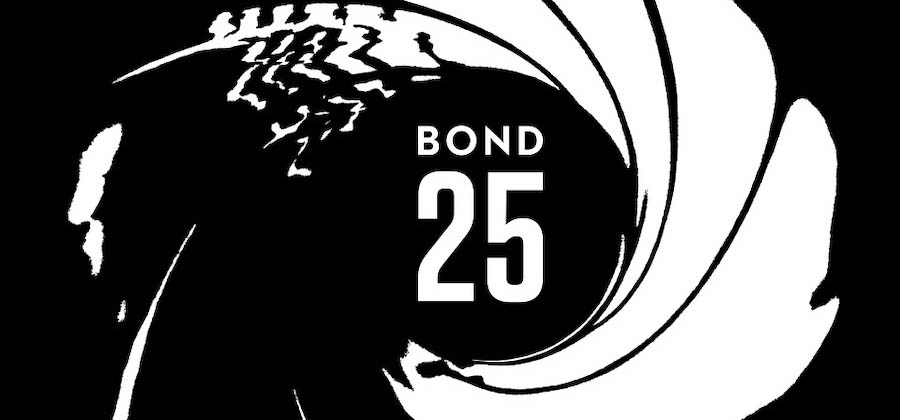 Fourteen years after taking over the role with Casino Royale, Daniel Craig is finishing out his run as James Bond. His fifth movie in the spy series, No Time to Die, will be his last as 007. This is also the 25th official Bond movie from EON Productions, so it's really a landmark occasion.
More than just another episode in the franchise, No Time to Die continues storylines followed through Craig's entire stint as the iconic British agent. If you've forgotten what happened so far leading into this movie or are curious about some of its other special circumstances, read on.
Here's everything you need to know before you go:
What is the plot of No Time to Die?
James Bond has quit MI6 and is no longer 007. He is relaxing in his new home of Jamaica at the start of the movie. But when his old friend, CIA agent Felix Leiter, requests his help in finding a missing scientist, the former spy comes out of retirement and returns to action, encountering one of his deadliest foes yet.
Have we seen Felix Leiter before?
Leiter is one of the staple characters of the James Bond franchise going back to Ian Fleming's original spy novels. He has appeared in nine other EON Bond movies (plus two non-EON), including the very first installment, and has been portrayed by seven different actors (nine if we count the non-EON movies).
Jeffrey Wright is the current actor in the role and with No Time to Die becomes the first performer to play Leiter in more than two installments. Previously he appears in Craig's first outing as 007, Casino Royale, and its follow-up, Quantum of Solace.
Who is this movie's big bad?
Rami Malek, who recently won an Oscar for Best Actor for his portrayal of Freddie Mercury in Bohemian Rhapsody, plays the villainous Safin. He's a mysterious character (even within the movie) but is said to be a sadistic terrorist leader who used to work for SPECTRE underneath Blofeld.
He also has a past with Bond's Spectre love interest Dr. Madeleine Swann and her scientist father, whom he'd been tasked with assassinating many years ago. He is physically distinguished by a scarred face, which he covers behind a white mask a la the Phantom of the Opera.
What happened to Blofeld?
Christoph Waltz reprises his role as iconic Bond baddie Ernst Stavro Blofeld, who was captured at the end of the last movie, Spectre. He remains in MI6 custody in No Time to Die and becomes a source of information on Safin for Bond. Waltz is only the second actor to portray Blofeld in more than one installment.
Who else is returning for this installment?
In addition to Craig's Bond, Waltz's Blofeld and Wright reprising his role as Leiter, No Time to Die brings back Léa Seydoux as love interest Dr. Madeleine Swann and at MI6 is Naomie Harris as Eve Moneypenny, Ben Whishaw as Q, Ralph Fiennes as the boss, M, and Rory Kinnear again as the agency's chief of staff, Bill Tanner.
Do we need to know anything about Madeleine Swann?
One of James Bond's few lasting love interests, French psychiatrist Dr. Madeleine Swann was introduced in Spectre as the estranged daughter of an important Quantum/SPECTRE scientist named Mr. White (who first appears, played by Jesper Christensen, in Casino Royale and then is a main villain in Quantum of Solace). She accompanies Bond on his quest to uncover the truth about the evil organization, they fall in love, he rescues her, and they drive off together at the end.
Who are the new additions to the cast?
Besides Malek's big bad, there are a number of newcomers to the Bond series with No Time to Die. Lashana Lynch (Captain Marvel) is a new 00 agent who started at MI6 after Bond's departure. She might even be viewed as his replacement. And Knives Out breakout Ana de Armas plays a CIA agent named Paloma who joins Bond on his new mission.
Rounding out the main ensemble are David Dencik (Tinker, Tailor, Soldier, Spy) as the missing scientist, Dali Benssalah as a henchman adversary that Bond faces and Billy Magnussen (Game Night) as another CIA agent working with Leiter, Bond and Paloma.
Who wrote No Time to Die?
Regular James Bond writers Neal Purvis and Robert Wade, who've worked on every installment starting with 1999's The World is Not Enough (though they were involved in lesser capacity for Spectre), returned to script the latest.
The duo did have some help from a few significant names, however, including Oscar winner Paul Haggis (who'd worked on the Casino Royale and Quantum of Solace scripts), Scott Z. Burns (The Bourne Ultimatum) and Fleabag creator and star Phoebe Waller-Bridge, who is only the second woman to co-write a Bond movie (the other was Johanna Harwood, for the first two, Dr. No and From Russia with Love).
Who directed the movie?
Cary Joji Fukunaga, whose movies include Sin Nombre and Beasts of No Nation and who also helmed full seasons of True Detective and Maniac, is at the helm of No Time to Die.
If we don't count the two directors of non-EON Bond movies (John Huston of the comedy version of Casino Royale or Never Say Never helmer Irvin Kershner), then Fukunaga is the first American director for the franchise. He is also the first of Asian heritage and only the second filmmaker of color, following Die Another Day helmer Lee Tamahori, who is of Maori descent.
Is there anything special about the filming of No Time to Die?
This is the first Bond movie to be shot with IMAX cameras as well as 65mm Panavision cameras. No Time to Die won't be the first to be shown in IMAX theaters, but previous installments shown in the larger format were converted for those screens while this movie has sequences planned for the format from the beginning.
Who is doing the latest Bond song?
While Hans Zimmer has been tapped to compose the score for No Time to Die, and of course there'll be some form of Monty Norman's original iconic "James Bond Theme" on the soundtrack, every new Bond movie also needs a unique signature title tune. This time, Billie Eilish has the honor of performing that tune.
The title track "No Time to Die" was also co-written by Eilish and her brother and regular collaborator Finneas O'Connell. Eilish, who is just 18 years old, became the youngest person to write and perform a Bond song.
Is this really Craig's last James Bond movie?
Officially, Craig is signing off on the role of James Bond with No Time to Die, but in the tradition of the franchise, let's never say never. After all, Sean Connery also starred in five movies then quit, then came back for one more EON production and later reprised the role for a non-EON adaptation. But yes, this is probably goodbye for Craig as 007.
When does No Time to Die come out?
MGM will release the new James Bond movie in the U.S. on April 10, 2020.
Watch the trailer below: