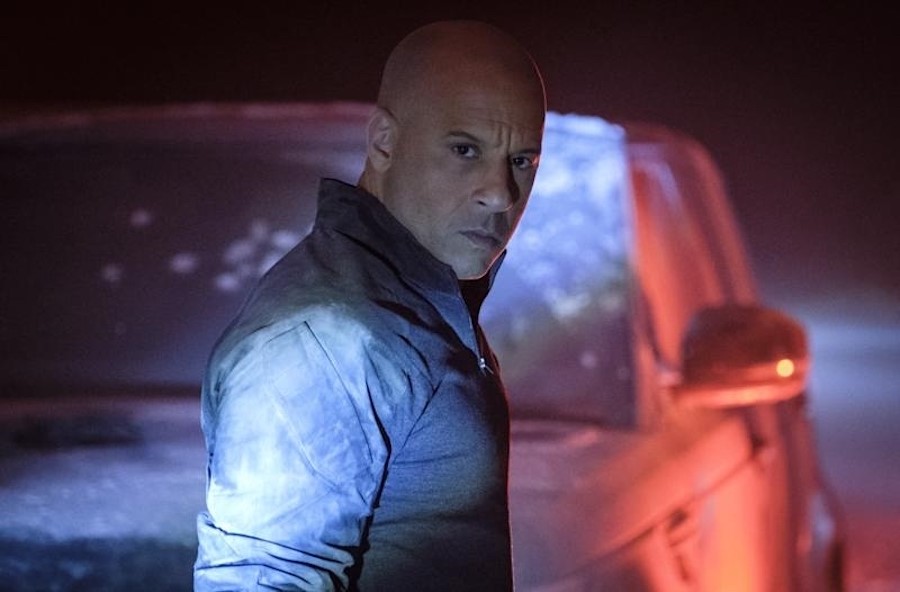 Vin Diesel is no stranger to comic book movies. He's the voice of Groot, a member of the Guardians of the Galaxy, in the Marvel Cinematic Universe and he stars in the Fast & Furious series, which has basically become a superhero franchise. But now it's time for him to physically portray a comic book character on the big screen, in Bloodshot.
Diesel has the titular role in the Valiant Comics adaptation, a super-soldier with nanotechnology pumping through his veins. The vengeance-seeking hero is popular among a certain fanbase, but he's not as well-known as, say, Captain America, so in anticipation of the Sony Pictures release, here is everything you need to know about the movie:
Who is Bloodshot?
Initially created in the early 1990s in another form, Bloodshot is one of the signature characters of the Valiant Comics universe. In the recently rebooted version, which is the basis for the movie, he's a super-powered soldier for the government whose real identity has been wiped out and replaced by false memories.
The movie follows his story from his days as a marine named Raymond "Ray" Garrison, who was all but killed in the line of duty. But he's kept alive by scientists from a secret biotech project, who turn him into an unstoppable killing machine meant for special military operations.
His powers, which include various superhuman abilities (strength, speed, etc.) as well as regenerative healing, are the product of microscopic robots called nanites that have been injected into his bloodstream. But he's also under the control of those who made him what he is, void of free will as a programmable weapon.
What is the plot of the movie?
Bloodshot begins with Diesel playing Garrison, a U.S. Marine who "got himself killed" in action, or so he's told. He's turned into a super soldier using nanotechnology and then begins training with others like him in a secret military program privately run by the RST Corporation.
Eventually, the newly christened Bloodshot begins to remember his past and how he was essentially "killed" along with his wife, so he goes rogue on a mission of his own to take revenge on the man responsible for ending his former life. But there's more to his backstory than he realizes…
As seen in the trailers for Bloodshot, RST is manipulating their new weapon with all kinds of false memories that give him purpose on his various missions. After each operation, he wakes up in the same facility and has no idea who he is or how he got there. We can expect that at some point he figures it out.
Who else is in the movie?
In addition to Diesel in the lead, the cast includes Guy Pearce, who plays the scientist who creates the technology to power super soldiers like Bloodshot. His part is not from the comics but is based on similar characters involved in the project. Given the memory element of this movie, Pearce's appearance evokes his iconic leading role in Christopher Nolan's Memento.
One other known character from the comics who is part of Bloodshot is Axe, a villainous computer wiz who is portrayed by Toby Kebbell (Fantastic Four). Eiza González, Sam Heughan, Talulah Riley, Lamorne Morris, Alex Hernandez and Jóhannes Haukur Jóhannesson also co-star, with Jóhannesson said to be another antagonist of some kind.
Riley's character, Gina, is also from the comics, but the role may have been changed slightly. In the trailer, she's Garrison's wife who was killed. On the page, she was his girlfriend and the daughter of a mob boss that he worked for as a hitman. Which existence she's a part of is real will likely be part of the mystery.
Who wrote the script?
Bloodshot was adapted from the comics by Jeff Wadlow (Kick-Ass 2) and Eric Heisserer, who received an Oscar nomination for his screenplay for Arrival.
Who is the director of Bloodshot?
Dave Wilson, who comes from the world of video games, is at the helm of Bloodshot. This is his feature debut, but he previously directed a short for the Netflix anthology series Love, Death & Robots.
Will this be the start of a new movie franchise?
As with any new movie property, whether or not there will be sequels is dependent on the success of the first installment. But Sony is surely hoping for this to be a lucrative new superhero franchise. What it won't be, however, is the beginning of the Valiant Cinematic Universe once planned to crossover Bloodshot and a Harbinger movie. But last fall, Paramount acquired the rights to the Harbinger comics.
When can we see Bloodshot?
Sony will release Bloodshot in theaters on March 13.