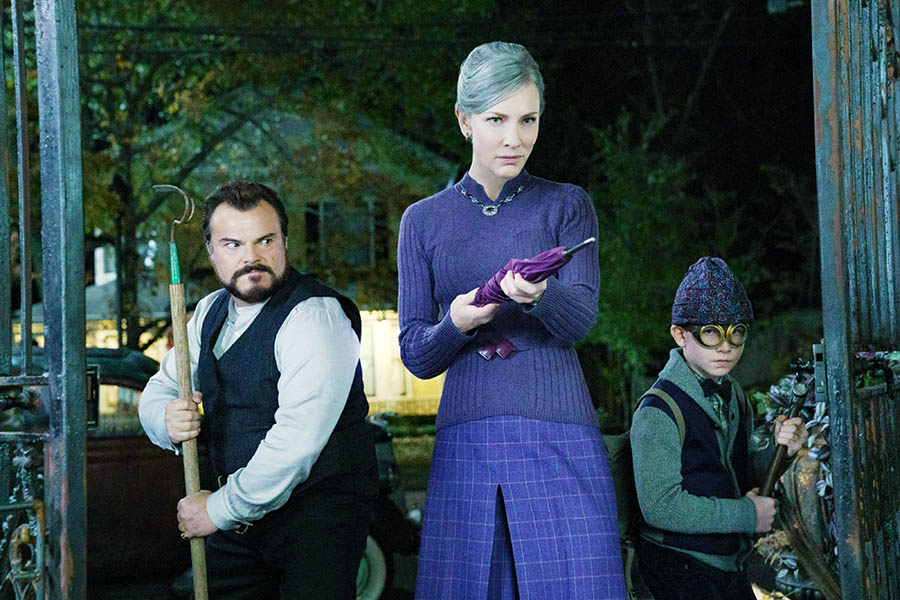 Based on a mystery novel written by John Bellairs and illustrated by Edward Gorey, The House With a Clock in Its Walls follows a young Lewis (Owen Vaccaro) who heads off to live with his uncle Jonathan (Jack Black), not knowing that Jonathan is a warlord and his neighbor Florence (Cate Blanchett) is a witch. Published in 1973, the original novel was highly-acclaimed; it was first adapted for the small screen in 1979.
Nearly 40 years later, Eli Roth directed the brand new version, which has received mixed to positive reviews from critics. Inspired by the movie, we wondered what other major horror adaptations are heading to the big screen. Here are three that sound very promising.

Suspiria
Dario Argento's 1977 original starred Jessica Harper and is considered an unassailable classic by horror-movie fans. Undaunted by that film's reputation, writer David Kajganich and director Luca Guadagnino, who collaborated on the sexy and sensational A Bigger Splash, have teamed up to make their own version, which is said to be very different than the original, yet still quite disturbing.
Dakota Johnson and Tilda Swinton, who also starred in A Bigger Splash, return here in an unnerving tale about a world-famous dance company that is haunted by darkness. Chloe Grace Moretz, Mia Goth and Jessica Harper also star. Amazon Studios will open the film in New York and Los Angeles theaters on October 26; it will then open nationwide on November 2.
Read more about Suspiria here.

Pet Sematary
Mary Lambert directed the beloved first film version of Stephen King's bleak yet popular novel, which led to a sequel. The idea of a cemetery where pets might be brought back to life has lingered over the years, inspiring multiple remake attempts. Dennis Widmyer and Kevin Kolsch, who teamed up to direct the poignant, dark and despairing Starry Eyes, are helming the new project, which recently wrapped production.
Jason Clarke, Amy Seimetz and John Lithgow star in a film that has generated considerable advance enthusiasm. David Kajganich (Suspiria) cowrote the new version, which is scheduled for release on April 5, 2019.
Read more about Pet Sematary here.

It: Chapter Two
The huge success of It last year has raised expectations even higher for the sequel, which picks up the story 27 years later. Members of the self-named Losers Club have all grown up, but they reunite to fight a terrible evil known as Pennywise, played once again by Bill Skarsgard.
Jessica Chastain, James McAvoy and Bill Hader lead the cast. Andy Muschietti has returned to direct the film. Look for the horror thriller in theaters everywhere on September 6, 2019.
Read more about It: Chapter Two here.