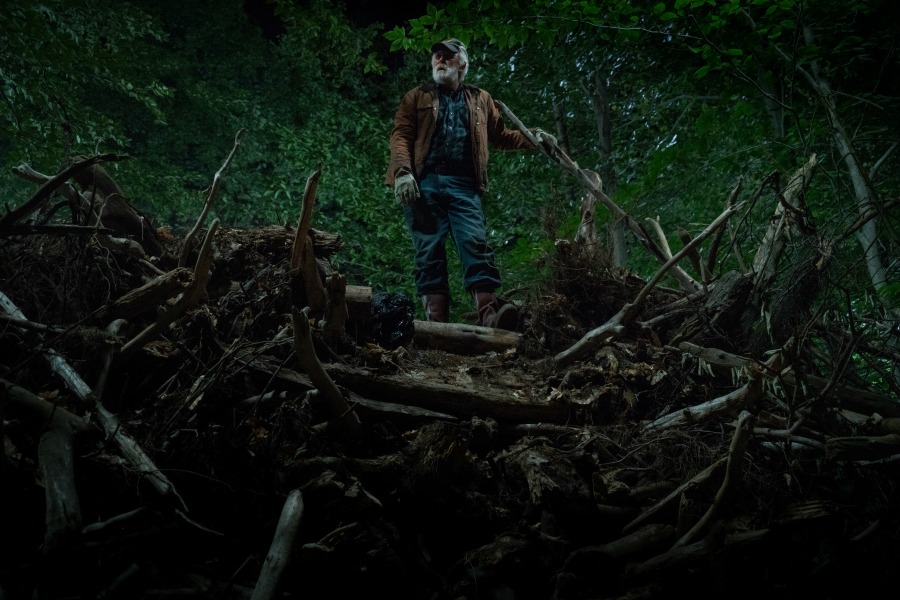 2019 sees multiple big-screen adaptations of Stephen King's most notable titles, IT: Chapter 2 and Pet Sematary. The first IT was a record-breaking hit back in 2017, and its sequel will no doubt make waves later in the year. First up, however, is Pet Sematary, a huge fan-favorite thanks to a freaky and wicked story that plays right into the intense emotional connection we have with our pets and our loved ones.
The first adaptation of King's 1983 novel followed a family who discover that the animals you bury in the local pet cemetary don't stay there for too long. First their cat comes back to life a bit crazier than before, and then things just keep getting gnarlier from there. The 2019 version, directed by the duo behind the acclaimed 2014 film Starry Eyes, stars John Lithgow (pictured above in an exclusive new image), Jason Clarke and Amy Seimetz.
"Pet Sematary is a story that shakes you to the core," producer Lorenzo di Bonaventura told Fandango. "Following the tense and emotional plight of this family will take audiences on a suspenseful, thrilling ride that will keep them on the edge of their seat. It's a haunting psychological horror story and watching horror is a communal experience -- in a theatre, each audience member can sense the other's terror, which heightens the experience."
Paramount will also be releasing Pet Sematary in the same early-April timeframe that the studio used to debut A Quiet Place last year. The John Krasinski horror movie eventually went on to become one of the year's top moneymakers. If they're successful here -- and don't forget, that original Pet Sematary spawned a sequel in 1992 -- the studio could plant a flag in that spot for their future genre films. Could this film, like A Quiet Place, also debut at March's SXSW Film Festival? Time will tell.
"I'm a big fan of psychological horror and am excited for audiences to see our fresh take on Stephen King's classic novel," Di Bonaventura said. "Our directors, Kevin Kölsch and Dennis Widmyer, have brought their passion for the source material along with their innovative vision to the script resulting in a powerful, dark and terrifying modern reincarnation of Pet Sematary."
Pet Sematary hits theaters on April 5.