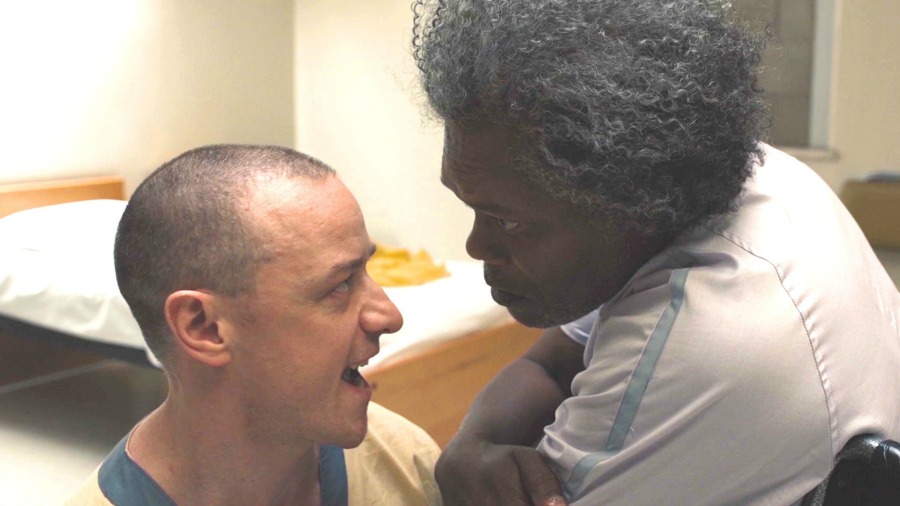 It's the year's first major movie, and it's a sequel almost 20 years in the making. In Glass, writer-director M. Night Shyamalan brings together characters from two of his most beloved films, Unbreakable and Split, for a psychological thriller about the existence of super-powered human beings. On one side you have those who believe they have special unexplainable super powers, like returning characters Mr. Glass (Samuel L. Jackson), David Dunn (Bruce Willis) and The Horde (James McAvoy), and on the opposite side you have a doctor (Sarah Paulson) who is convinced their beliefs are fabricated and not actual reality.
Are these real life superheroes and villains, or are they simply delusional? That is the question at the heart of Glass, and in this brand new exclusive clip, watch as Jackson's character confronts McAvoy's many personalities as the two begin to hatch a devious plan.
And now watch M. Night Shyamalan break down this scene in the latest installment of our ongoing series, Director Scene Breakdown:
Glass hits theaters on January 18, and you can snag your tickets right here at Fandango.