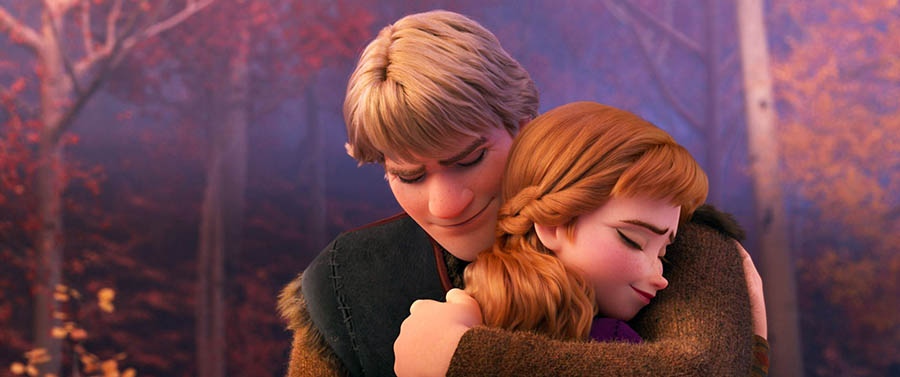 It's good to be Queen Elsa. In the delightful animated adventure Frozen 2, Elsa (Idina Menzel) rules her kingdom in peace, enjoying life with her sister Anna (Kristen Bell), as well as her good friends Kristoff (Jonathan Groff), Olaf (Josh Gad) and Sven. Yet a mysterious voice keeps calling to Elsa, prompting her to set off on a magical journey into the unknown that may affect her future, her dear friends and her beloved kingdom.
Frozen 2 is now heading to home video with a wealth of bonus material included. Our exclusive video features a deleted scene from the movie, in which director and screenwriter Jennifer Lee explains that the filmmakers were exploring "the opposite of truth." Lee says an old Norse myth about a "water nokk" that would drown someone for not telling the truth inspired the scene, which follows Kristoff as he, Anna and Olaf encounter a silent, horse-like creature. Director Chris Buck says the idea was to "put [Kristoff] on the nokk," leading to an an icy plunge and an unplanned confession.
Watch the video below, then buy Frozen 2 now. The animated adventure will be available to watch on February 11.