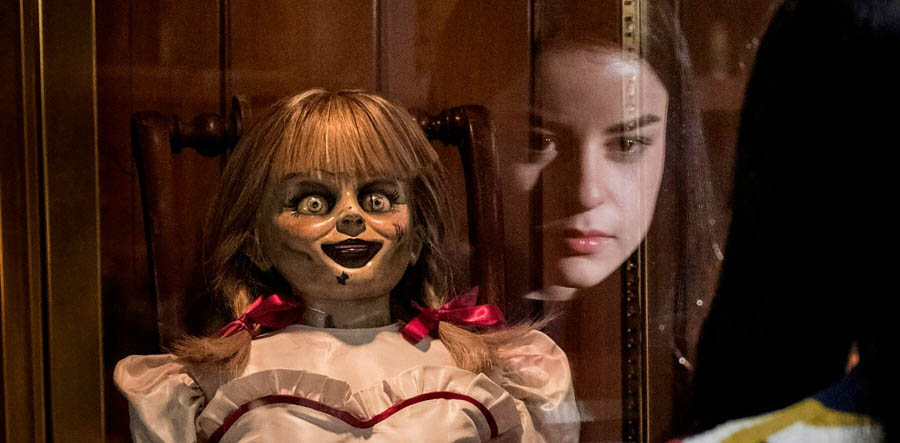 Real-life demonologists Ed and Lorraine Warren, portrayed by Patrick Wilson and Vera Farmiga in Annabelle Comes Home (tickets now available), know evil when they see it or when they feels its presence. But they never expected to find such dangerous evil in the back seat of their own car.
In our exclusive clip, Ed and Lorraine have barely left a cemetery when Ed quickly has one surprising -- and frightening -- encounter after another. Lorraine, unsettled and frightened for her husband as she is, quickly surveys the situation and makes a precise diagnosis about the source of the evil.
Watch the entire clip below, then see what happens when the evil presence is unleashed in Annabelle Comes Home. Produced by James Wan (The Conjuring) and directed by Gary Dauberman (Annabelle: Creation), the fright flick will open in theaters everywhere on June 26; get your tickets today.