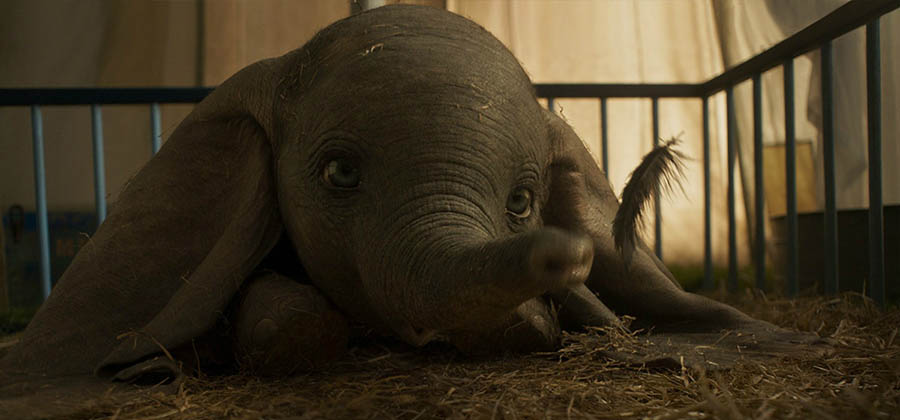 Disney's all-new, live-action Dumbo draws upon an animated film that was released during troubling times. Yet the original's simplicity and warmth attracted audiences in large numbers, and it subsequently has been recognized as a family classic.
The new version, heading to theaters soon, has a similar positive spirit and an encouraging message for young ones that will also appeal to adults. Here's everything we know about the film; you can also watch all the videos below.
Who stars?
Colin Farrell, Michael Keaton, Danny DeVito and Eva Green lead the cast. Farrell plays a former circus star and military veteran who is now primarily concerned with raising his children, Milly (Nico Parker) and Joe (Finley Hobbins). Keaton portrays visionary entrepreneur V.A. Vandemere, who is intent on creating a grand amusement park. DeVito plays the owner of a small circus that is acquired as part of Vandemere's dream; Green portrays an aerial artist who is the star of the show. Alan Arkin also stars.
Will the new story differ significantly from the animated version?
Don't worry, Dumbo still has big wings that allow him to fly! Otherwise, writer Ehren Kruger has conjured up a new story with a loving human family to care for and support the young elephant, along with other new characters, new adventures and new dangers. Kruger first gained notice as a writer of horror thrillers (Scream 3, The Ring) and then moved on to script three installments of the Transformers series.
Who is directing?
Tim Burton(above), who boarded the project in March 2015. He directed Alice in Wonderland for Disney back in 2010, which kickstarted the animation to live-action series for the studio. Since then, he's also helmed lighter fantasies, such as Dark Shadows and Miss Peregrine's Home for Peculiar Children, which both starred Eva Green.
When can we see it?
Disney will open Dumbo in theaters everywhere on March 29. Sign up for a FanAlert and be the first to know when tickets and other exclusives are available in your area.
Watch the newest video below.
Watch the previous videos below.