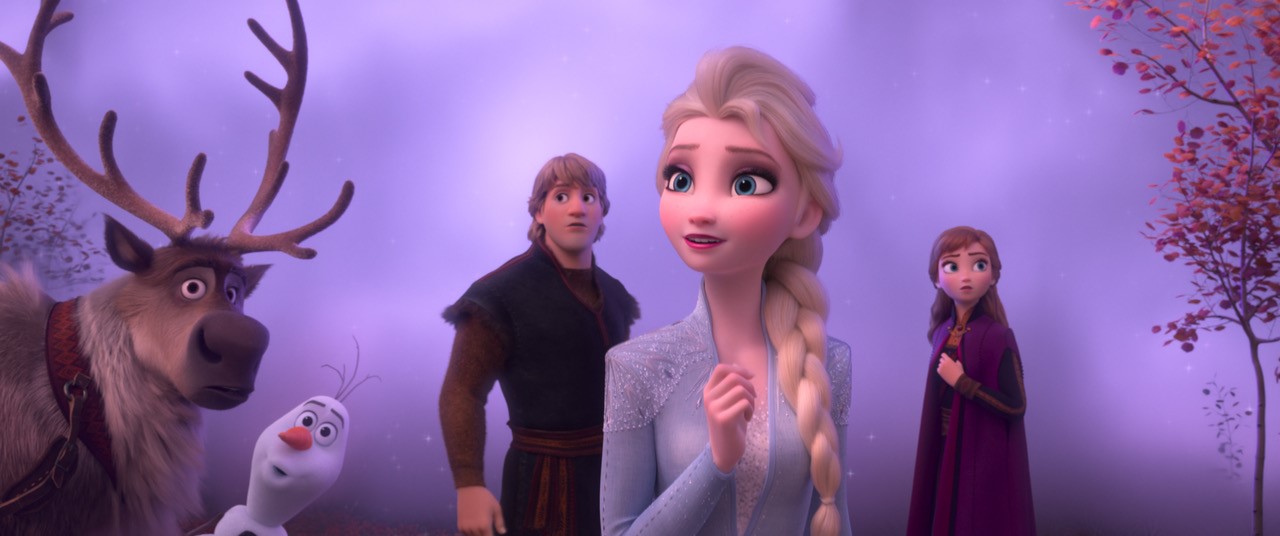 When Disney Animation's Frozen II, the highly anticipated sequel to runaway mega-hit Frozen, storms into theaters on November 22, 2019, it will have some mammoth snowshoes to fill.
The original Frozen debuted in 2013, and is now the highest grossing animated film of all time. It won Academy Awards, was adapted into a Broadway show and provided an inspirational mantra/earworm to a world ready to "Let It Go."
In a nutshell, it did okay.
Frozen II promises to carry that success and cultural influence forward by addressing questions raised in the previous film.
At a recent press preview, Director Jennifer Lee said, "We realized there were lingering questions within us. We wondered what Anna would do now that she has everything she's ever wanted. We felt there were unanswered questions about their parents and where their ship was going when it went down. And the biggest one: Why was Elsa born with magical powers?"
To that end, returning heroes Elsa (Idina Menzel), Anna (Kristen Bell), Kristoff (Jonathan Groff) and Olaf (Josh Gad) must once again leave Arendelle and journey to the Enchanted Forest and Dark Sea. It's a danger-filled, adventure-packed journey, and along the way we meet some exciting new characters.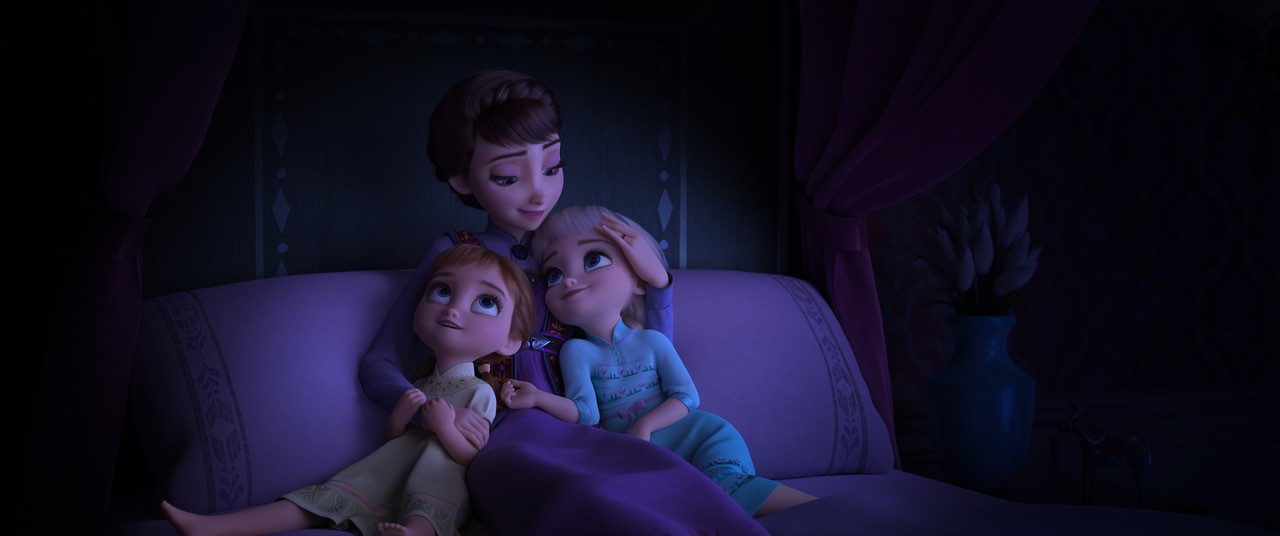 Queen Iduna - While Queen Iduna (Evan Rachel Wood), mother to Anna and Elsa, was in the first film, we didn't spend a lot of time with her. In fact, she only had one line, voiced by Lee, who joked, "We actually had to fire the original actress who played Iduna from 'Frozen,' because she just couldn't cut it."
In Frozen II we get a closer look at the love she has for her daughters and how she wants to protect them from the secrets of her own past. She shares an important lesson with Anna and Elsa in the form of a mysterious, haunting lullaby.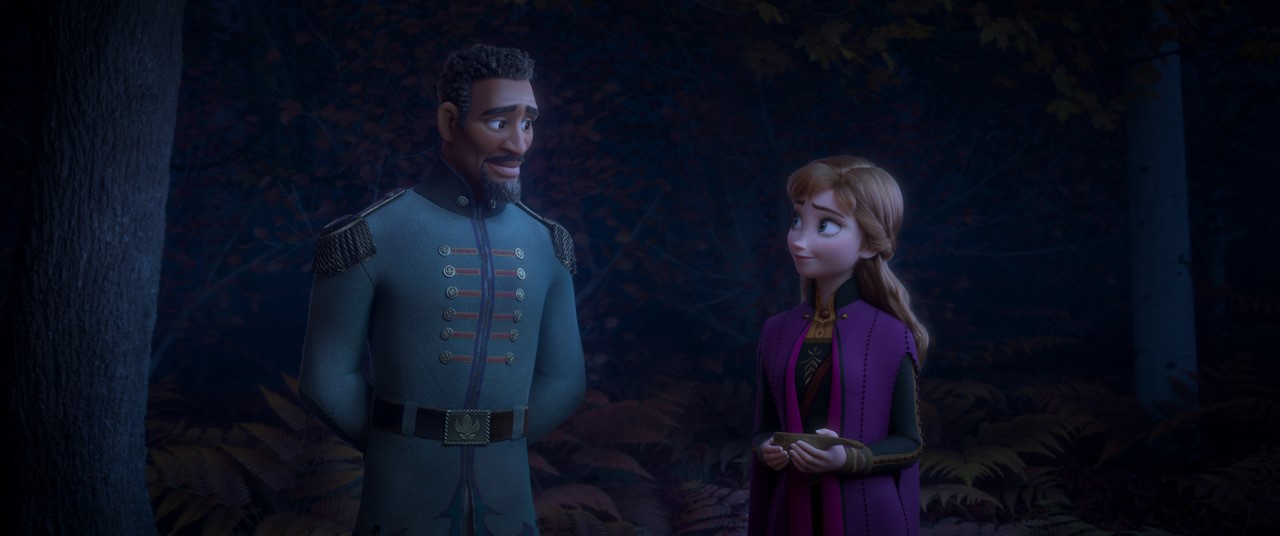 Lieutenant Destin Mattias - Trapped for 30 years in the Enchanted Forest, Arendelle's protector Lieutenant Destin Mattias (Sterling K. Brown) finds his long-held beliefs on duty and magic challenged by Elsa and company.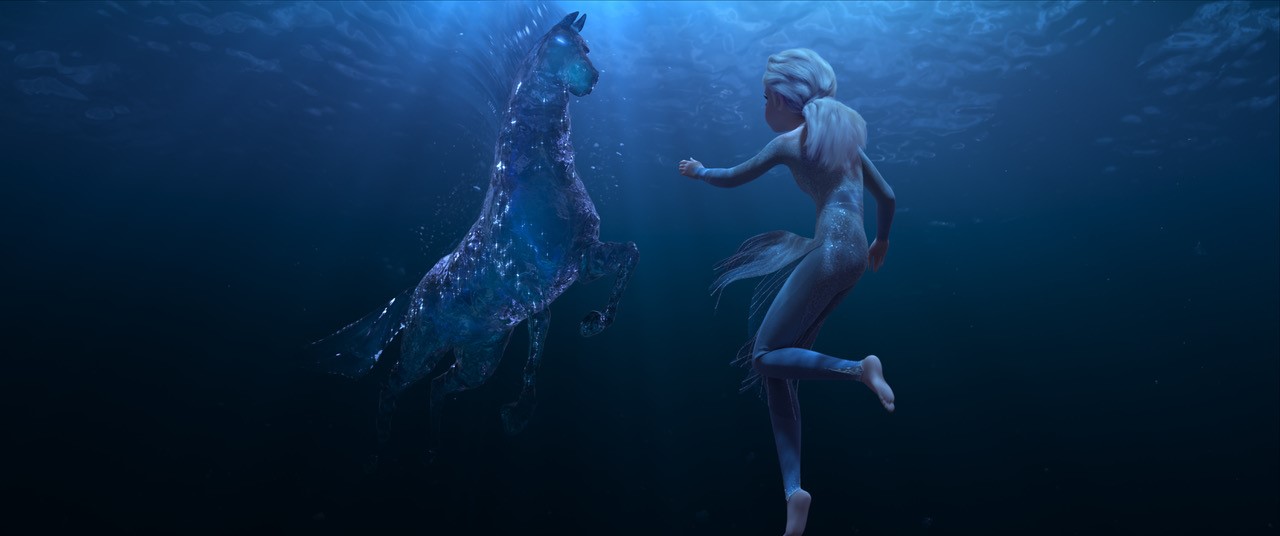 The Nokk - A mighty water spirit warrior that assumes the form of a stallion with all the horsepower of the ocean, the Nokk is the protector of the Dark Sea. Anyone hoping to pass the Nokk must prove themselves worthy, which is no easy task.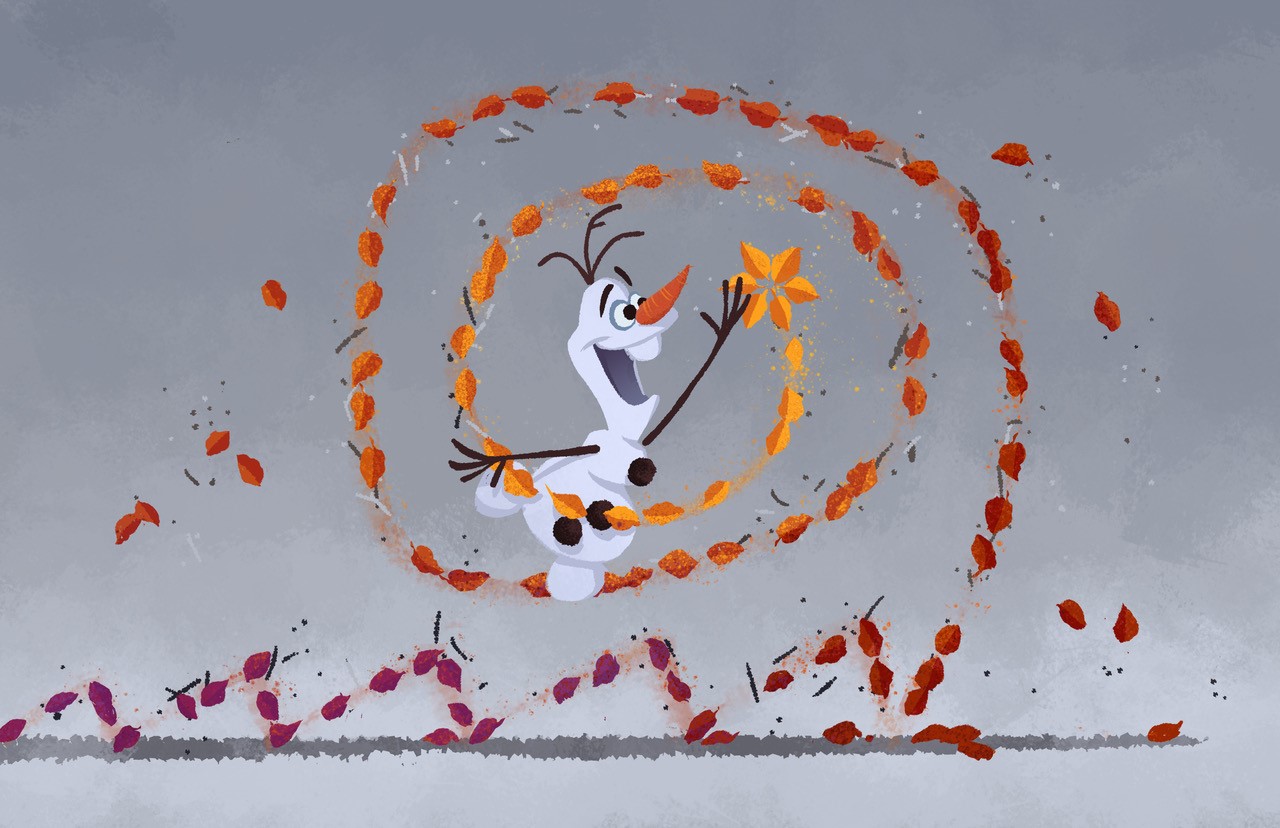 Gale - The wind spirit Gale led Bill Schwab, Art Director of Characters on Frozen II, to ask the profound question, "How do you draw wind?" It turns out, the answer was in color, lighting and the assorted debris of the Enchanted Forest.
Animation Supervisor Trent Correy added, "This character's not a breeze."

Earth Giants - Made of rock, the Earth Giants are lumbering and heavy. How do they move? Consider this, rocks slide, they don't bend.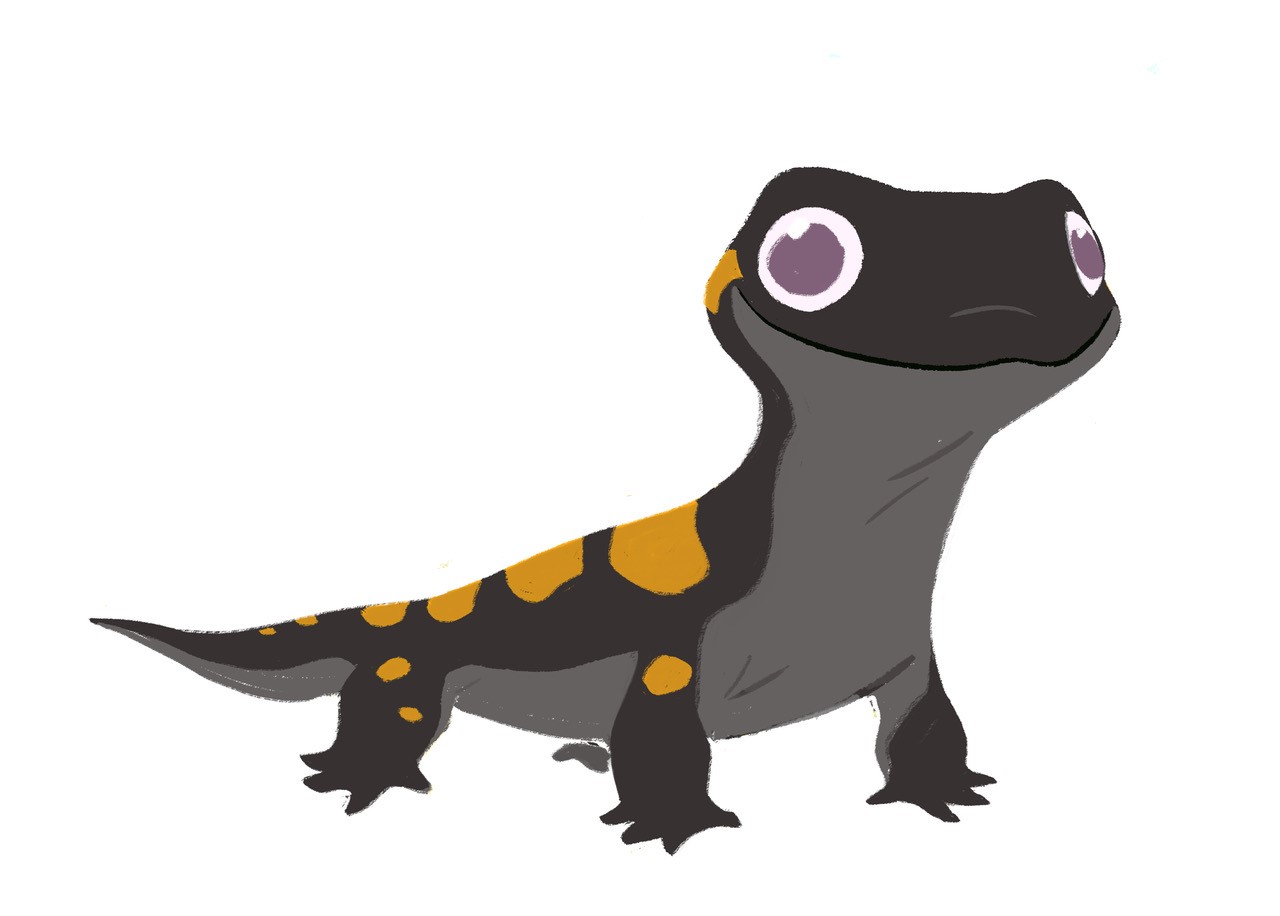 Bruni - Bruni the salamander is the early leader for most likely to become a popular plush toy. Said Schwab, "Our goal with this character was to make Bruni as adorable as possible." Mission accomplished.
Overall, Frozen II appears a bit darker than its predecessor. The clips screened at press day were full of action, consequence and the great unknown. However, the themes of love, family and friendship also shine through. That's good news for all the characters, the old and the new, but it's even better for the audience.
Disney's Frozen II looks to be another warm hug, and who doesn't like that?