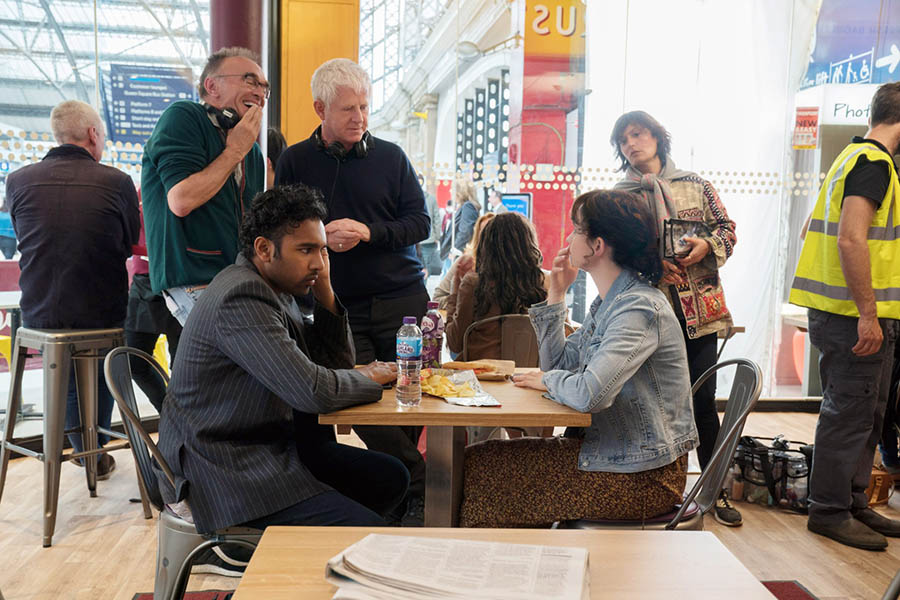 Imagine a world without The Beatles. Now imagine you're the only person in the world who remembers the legendary music group that defined a generation. In Yesterday, a struggling singer and songwriter (Himesh Patel) wakes up one day to discover exactly that situation. His longtime friend Ellie (Lily James) stands by to help him through the many comic and romantic dilemmas that he faces, while a high-powered business manager (Kate McKinnon) takes a sudden interest in his work.
In our exclusive featurette, writer Richard Curtis and director Danny Boyle explain how their differing perspectives shaped the movie. Boyle describes Curtis' script as a "wonderful surprise" and says that he's always been in awe of the writer's devotion to romance and comedy: "It's a beautiful thing and lovely to be part of that process. ... It's a full-hearted romance that believes in love." For his part, Curtis declares: "I really loved Danny's take on the movie." He also expresses his feeling that the director "must have a dark side because he's made so many films about zombies and drug addicts, and people having to chop their arms off, but certainly there's enough to his bright and optimistic side to fuel ten of my films."
Watch the entire video below, then get tickets today to see Yesterday when it opens in theaters nationwide on Friday, June 28.