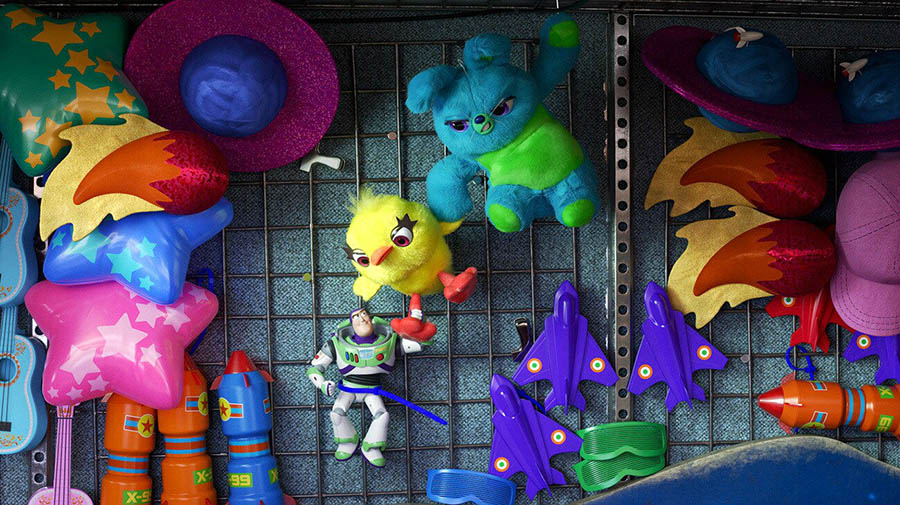 Our exclusive clip begins at an unusual moment in Toy Story 4, as our indefatigable hero Buzz Lightyear (voiced by Tim Allen) finds himself pinned to a wall against his will. He will need help to gain his freedom. Instead, he is greeted rudely by the nearby Ducky (Keegan-Michael Key) and Bunny (Jordan Peele), who are also pinned to the wall. What has prompted such outlandish behavior?
Buzz, as we might expect from the heroic Space Ranger, has loyally joined his friend Woody (Tom Hanks) on a cross-country adventure. Yet, somehow, he has ended up in a carnival game booth as an unwilling prize. In contrast, Ducky and Bunny yearn to be won as carnival prizes. Their unexpected meeting with Buzz will lead to a far greater adventure with an amazing group of talented toys.
Watch the funny clip below, then get tickets now to see Toy Story 4 when it opens in theaters everywhere on Friday, June 21.