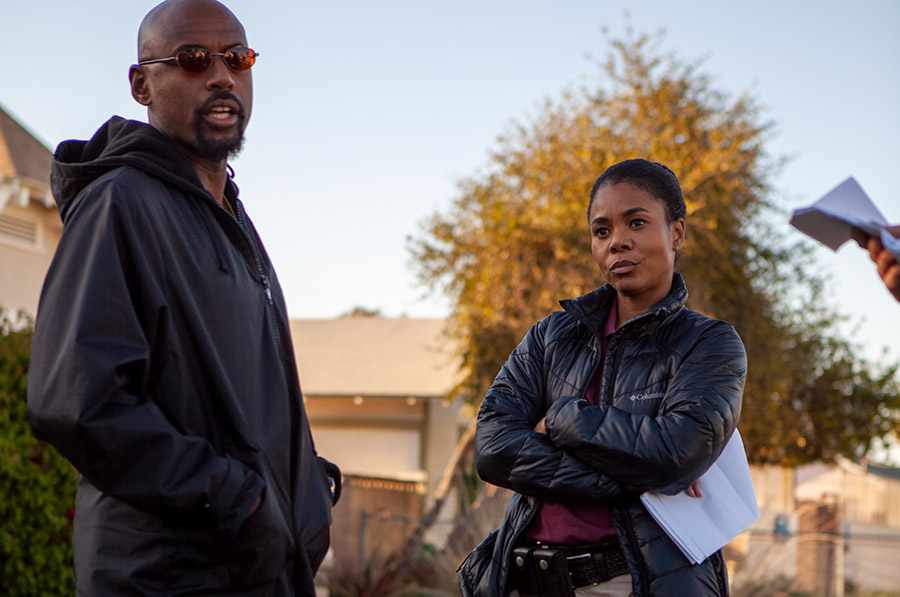 His very name sparks intrigue and mystery, as does the title: Tijuana Jackson: Purpose Over Prison. Who is the funny, likable and hard-charging gentleman behind the name? What is his purpose? What are his hopes and dreams? Can he achieve success by serving his community? Or is he destined to serve even more time in prison?
Our exclusive trailer debut begins to answer those questions. Romany Malco, who also wrote and directed, stars as Tijuana Jackson, a good-hearted man who has recently been freed from prison. Convinced that he needs to follow his calling, he sets out to become a motivational speaker. First, though, he needs to convince his skeptical family. Regina Hall also stars as Cheryl Jackson, a probation officer who brooks no nonsense, especially from the likes of Tijuana Jackson. They wage a battle of fierce comic wits as Tijuana sets his course for the future, determined to succeed, come what may.
Watch the very funny trailer below, then make plans to see Tijuana Jackson: Purpose Over Prison via FandangoNOW. The comedy will be available to watch in select theaters on July 24 and via FandangoNOW Friday, July 31.