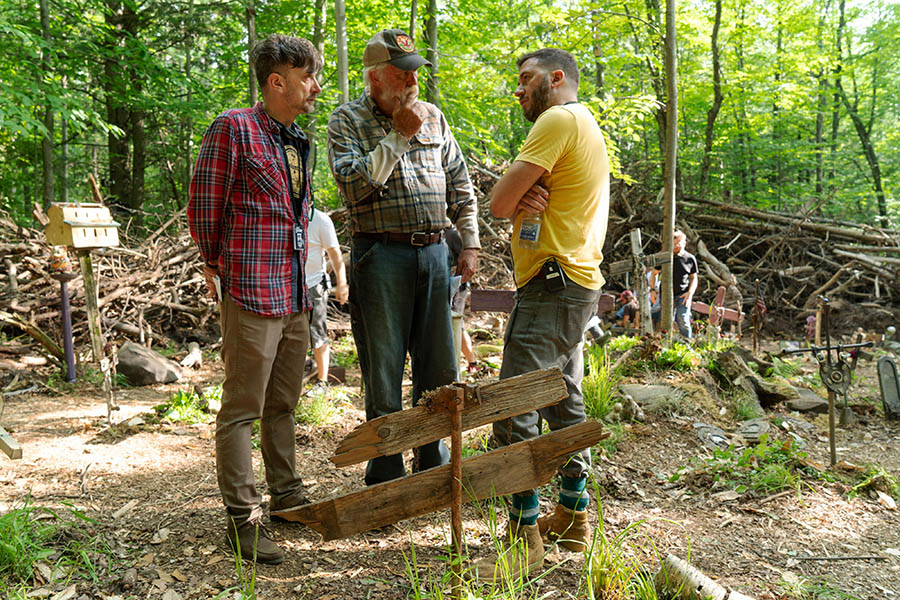 Jason Clarke and Amy Seimetz move their family to a beautiful corner of the world. There, they meet a kindly neighbor (John Lithgow) and start to enjoy their new surroundings. Then stumble upon a burial place for beloved animals, known locally as Pet Sematary. Soon, events begin to spiral out of control to a frightening degree.
In our exclusive featurette, Jason Clarke refers to the cemetery as an "ancient place that has this power." Directors Dennis Widmyer and Kevin Kolsch talk further about the eerie, mysterious woods that Stephen King first wrote about in his novel, which inspired the new film. "The woods really feel like a character," says Widmyer. "It feels like a journey to this heart of darkness."
Watch the entire video below. Tickets to Pet Sematary are now available on Fandango; get yours today. The horror thriller will open in theaters everywhere on Friday, April 5.