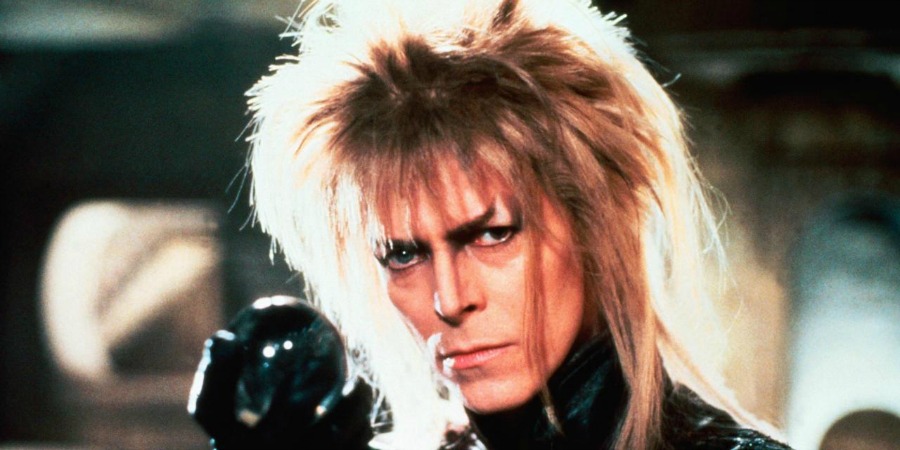 Back in 2017 it was announced that Lisa Henson of the Jim Henson Company was plotting a sequel to the 1980's fantasy cult hit, Labyrinth, and that Fede Alvarez (Don't Breathe, The Girl in the Spider's Web) was brought on to help develop the project as an upcoming directing vehicle. We haven't heard much about it since then – just that David Bowie's iconic Goblin King character wouldn't be featured, but that the film would be a sequel and not a reboot.
While Fandango was chatting with Alvarez about his work on The Girl in the Spider's Web (in theaters November 9; tickets on sale now), we asked him for an update on that Labyrinth project, and learned that not only is there a completed script, but that he had just met with Lisa Henson hours before our conversation.
"I was actually having lunch yesterday with Lisa Henson and we reconnected with that project," Alvarez revealed. "We're very excited about it. It is basically a direct continuation of the first movie many years later, and I can't tell you much more about it... but we have a script, and we're very excited about it so we'll see where that goes. Like always, it takes time and effort to put those movies together because they're larger than life. But that's one of the projects that I'm very excited about."
So does he feel good about it actually happening?
"You never know, and really right now, I'm just finishing with this film so I'm not even thinking about what I'm going to do next. But all I can tell you is that I had lunch with her yesterday and it was great."
Rejoice, Labyrinth fans! It does seem like this project is moving forward, but just how long it will take to make it to the big screen is unknown at this time. Also unknown: whether star Jennifer Connelly, who in the original played a child tasked with solving an elaborate labyrinth in order to save her brother, will return in some capacity for its sequel.
The Girl in the Spider's Web hits theaters on November 9. You can get your tickets right now on Fandango.