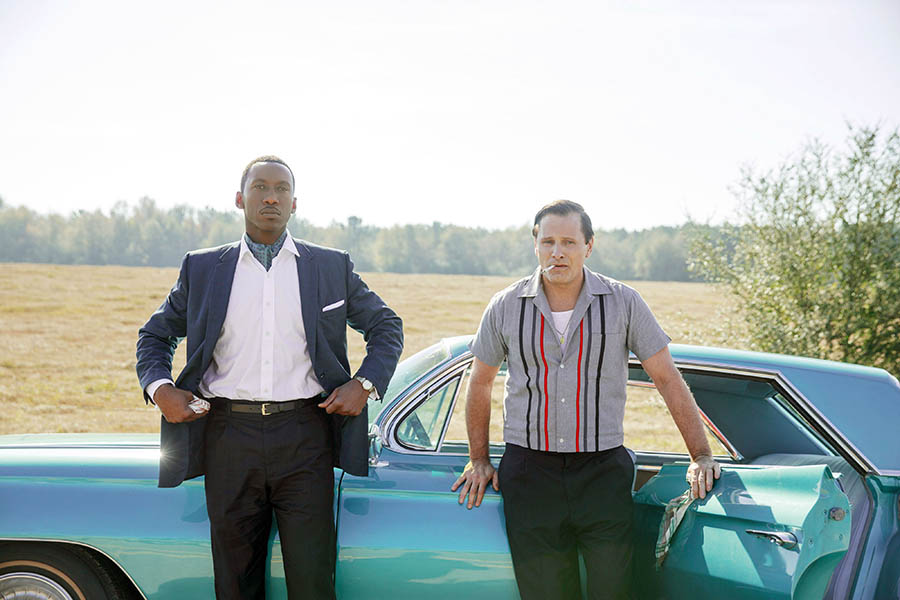 The road trip is a time-honored cinematic tradition that is renewed with a very real sense of racism and danger in Green Book. Rather than a dry historical treatment, however, director Peter Farrelly infuses the film with wry humor and a welcome consideration of the roots of the differences that can divide us.
Remaining focused on the two lead characters bolsters the film immeasurably, since we get to know them intimately, even as they get to know each other. The relationship is initially a bit cold and chilly, but it warms up quickly. Learn more about Green Book below, then watch the two clips and the trailer.
What's the story?
The movie follows Italian-American bouncer Tony Vallelonga, known as Tony Lip, who takes a job as a chauffeur for Don "Doc" Shirley, an African-American musical prodigy. They develop a close relationship as they travel through the racially-charged Deep South in 1962.
Before the road trip proper begins, we experience Tony's life in The Bronx, New York, where he was born, raised and continues to live. The working-class neighborhood is a marked contrast to the gorgeous, elegant Manhattan apartment where Doc lives, helping to establish that the two men are coming from very differing environments as the trip begins.
Who stars?
Viggo Mortensen, who earned an Academy Award nomination for his performance in Captain Fantastic, stars as Tony Lip. Mahershala Ali, who won an Academy Award for his performance in Moonlight, stars as Doc.
Linda Cardellini also stars as Dolores, Tony's devoted wife, who remains in The Bronx with their two young children while Tony is away. She asks Tony to keep in touch with her by writing letters, which adds another dimension to what Tony and Doc experience on the road.
Was the 'green book' a real thing?
Yes. First published in 1936, The Negro Motorist Green Book listed businesses that were known to be friendly to African-Americans, including gas stations, lodging places and restaurants. The intention was to help traveling African-Americans avoid dangers posed by white-owned businesses that refused service to them.
The book also gathered information about so-called "sundown towns" that prohibited African-Americans from entering after sundown; there were thousands of them across the country, well into the late 1960s.
Who directed?
Peter Farrelly cowrote the script and directed. He is known for the broad, raunchy yet sentimental comedies he directed with his brother Bobby Farrelly, including There's Something About Mary, Stuck on You and Dumb and Dumber To. They also made the romantic comedy-drama Fever Pitch and the biographical comedy The Three Stooges.
When does the movie open in theaters?
Green Book is now playing in select theaters nationwide. It will expand everywhere on Wednesday, November 21. Tickets are now available.
Watch two clips and the trailer below.