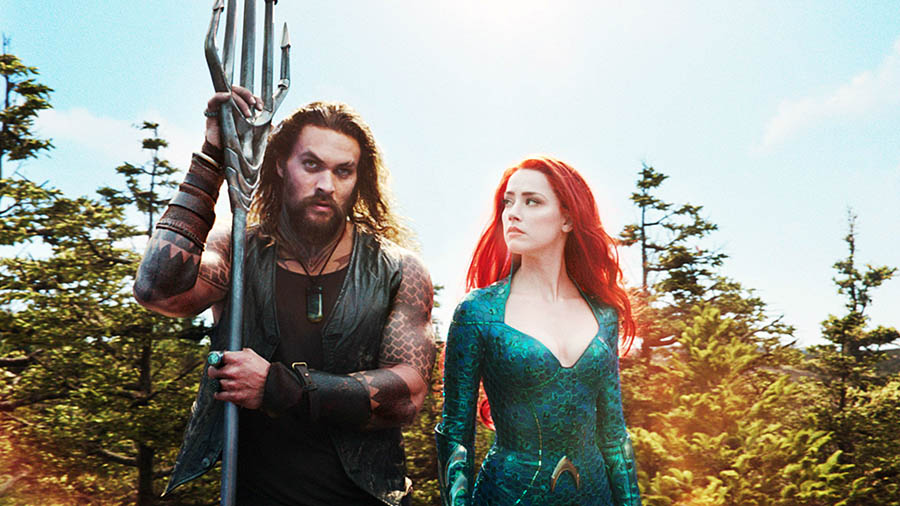 Arthur Curry first surfaced in the modern DC Films universe in Batman v Superman: Dawn of Justice, shouldering a larger role in Justice League, and then taking center stage in Aquaman, directed by James Wan. The action-adventure scored well with critics and even better with audiences, earning more than one billion dollars at the box office worldwide.
With the huge success of Aquaman, naturally our thoughts turned toward a possible sequel. When might we further enjoy more superpowered aquatic adventures? Here's everything we know.
Who will direct?
The hope is that James Wan will return to direct the sequel. First things first, however: Warner Bros. wants Wan to "oversee the development of a second film," in the words of The Hollywood Reporter, "including the selection of writers, and then make a decision on whether to direct it when he sees the script."
Who will write the screenplay?
David Leslie Johnson-McGoldrick, who shares a credit for writing Aquaman with Will Beall, will write the script for the sequel, per Deadline. His past credits include Orphan and The Conjuring 2; he also wrote the upcoming The Conjuring 3, so obviously he works well with James Wan.
Who stars?
We expect Jason Momoa will return as Arthur Curry (aka Aquaman), alongside Amber Heard as Mera, Willem Dafoe as Nuidis Vulko, Patrick Wilson as Orm Marius and Dolph Lundgren. We also expect Yahya Abdul-Mateen II, recently in talks to star in Jordon Peele's production of Candyman, to return as the vengeful Black Manta.
What's the story?
Absolutely nothing is confirmed, but the mid-credits scene in Aquaman teased that Black Manta would seek revenge upon Arthur Curry with the support of conspiracy theorist and scientist Dr. Stephen Shin (Randall Park). We shall see.
When can we see it?
Warner Bros. has scheduled the sequel for theatrical release on December 16, 2022, according to Variety.
A spinoff movie is also in the works, per THR, which reports that Noah Gardner and Aidan Fitzgerald have been hired "to pen a horror-tinged script centered on the Trench, the deadly amphibious creatures seen attacking the hero and his love, Mera, in Aquaman." Currently titled The Trench, the project will reportedly be "much more modestly budgeted" and will not feature the main Aquaman cast.
Watch an Aquaman trailer below.