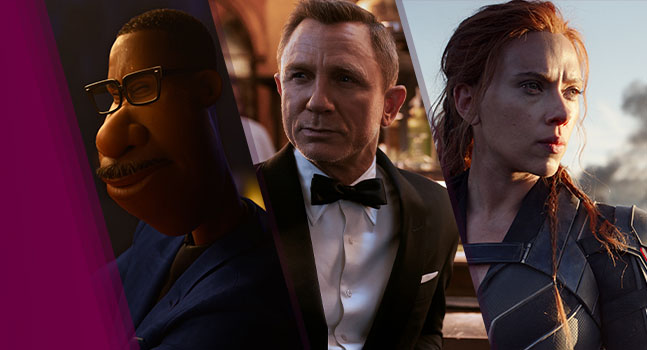 This year's summer blockbusters are finally on their way! Only now, they are technically fall blockbusters, mixing in with the later season's usual prestige pictures. Both Marvel and DC have new female-led superhero movies, Daniel Craig is back for another outing as 007, and of course, there's something for horror fans.
As movie theaters continue to open back up with safety procedures in place (visit our safety hub for the latest safety updates from over 100 movie theater chains), we've rounded up a few of our most anticipated titles that will either arrive in theaters or at home via digital platforms like our own FandangoNOW.
Click here for a full list of major theatrical releases set for 2020, 2021 and 2022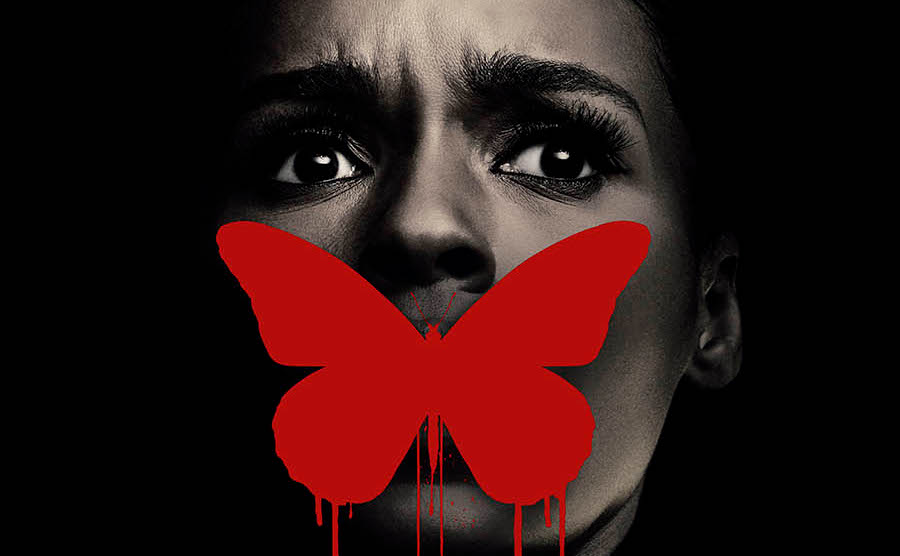 ANTEBELLUM (on FandangoNOW September 18)
Janelle Monae (Moonlight) leads this horror film with a twist from the producers of Get Out and BlacKkKlansman. She plays simultaneous roles in concurrent stories, one set before the Civil War and the other in the present. The cast also includes Kiersey Clemons, Jena Malone and Oscar-nominee Gabourey Sidibe.
KAJILLIONAIRE (in theaters September 25 - Get Tickets or Sign up for a FanAlert)
The latest from arthouse favorite Miranda July (Me and You and Everyone We Know) is about a family of con artists — Debra Winger and Richard Jenkins are Mom and Dad, with Evan Rachel Wood as their daughter. For their next scam, though, they stray from their routine by recruiting an outsider (Gina Rodriguez).
MISBEHAVIOUR (in theaters and FandangoNOW September 25)
Based on real events, this movie depicts the disruption of the 1970 Miss World pageant in London by women's rights activists. Kiera Knightley portrays feminist leader Sally Alexander, Gugu Mbatha-Raw is Jennifer Holsten, the first Black woman to be crowned as Miss World, and Greg Kinnear plays comedy icon and pageant host Bob Hope with Lesley Manville as his wife, Dolores.
CONNECTED (in theaters October 23 - Get Tickets or Sign up for a FanAlert)
When Katie (voiced by Abbi Jacobson) gets accepted to a faraway film school, her parents (Danny McBride and Maya Rudolph) decide a road trip is the perfect opportunity for one last round of family bonding. Meanwhile, the machines of the world decide it's high time they were in charge. Can the family band together in time to foil an electronic uprising?
BLACK WIDOW (in theaters November 6 - Get Tickets or Sign up for a FanAlert)
Natasha Romanoff, a.k.a. Black Widow, gets her own movie with the 24th installment of the Marvel Cinematic Universe. Scarlett Johansson is back for a story set pre-Infinity War that follows the Avenger to Russia to confront her past. Rachel Weisz and Florence Pugh co-star as her former spy colleagues. Hellboy's David Harbour plays the Soviet answer to Captain America.
AMMONITE (in theaters November 13 - Get Tickets or Sign up for a FanAlert)
Oscar-winning actress Kate Winslet portrays 19th century paleontologist Mary Anning and four-time Oscar-nominee Saoirse Ronan plays geologist and fossil hunter Charlotte Murchison in this seaside-set British romantic drama. The film has already received awards buzz ahead of its premiere at the Toronto International Film Festival this month.
NO TIME TO DIE (in theaters November 20 - Get Tickets or Sign up for a FanAlert)
Craig. Daniel Craig. He's got one more mission as James Bond in this 25th official entry in the 007 film franchise, said to be the actor's last time in the role. In this installment, Bond is pulled out of retirement by CIA agent Felix Leiter (Jeffrey Wright) to find a missing scientist, with help from Knives Out's Ana de Armas and Captain Marvel's Lashanna Lynch. Oscar-winner Rami Malek also co-stars as maybe the British spy's most dangerous foe yet.
SOUL (in theaters November 20 - Get Tickets or Sign up for a FanAlert)
Pixar's next animated feature, directed by Inside Out and Up helmer Pete Docter, follows a jazz-loving music teacher (voiced by Jamie Foxx) through the spaces between life and the afterlife following an accident. The voice cast also includes Daveed Diggs, Phylicia Rashad, Angela Bassett, Questlove and Tina Fey.
HAPPIEST SEASON (in theaters November 25 - Get Tickets or Sign up for a FanAlert)
From director Clea DuVall (The Intervention), this romantic comedy stars Kirsten Stewart and Mackenzie Davis as a couple about to take the next step in their relationship. The only problem is: one of them still hasn't come out to her parents as being gay. The movie's ensemble also includes Mary Steenburgen, Alison Brie, Aubrey Plaza and DuVall herself.
For more fall fillms on our radar, check out the latest episode of Weekly Ticket.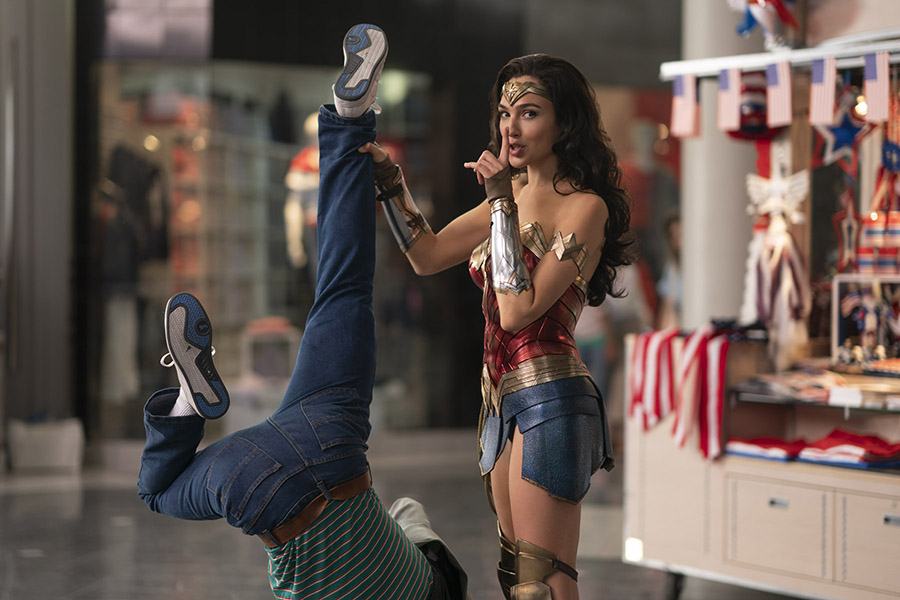 WONDER WOMAN 1984 (in theaters December 25 - Get Tickets or Sign up for a FanAlert)
Diana Prince returns, and it's been decades since the World War I setting from her first solo movie. Now in the 1980s, the DC Comics hero known as Wonder Woman (again played by Gal Gadot) goes up against an evil media mogul named Maxwell Lord (Pedro Pascal) and a new super-powered nemesis aptly called Cheetah (Kristen Wiig). Chris Pine is also back reprising his role from the 2017 original as Steve Trevor.