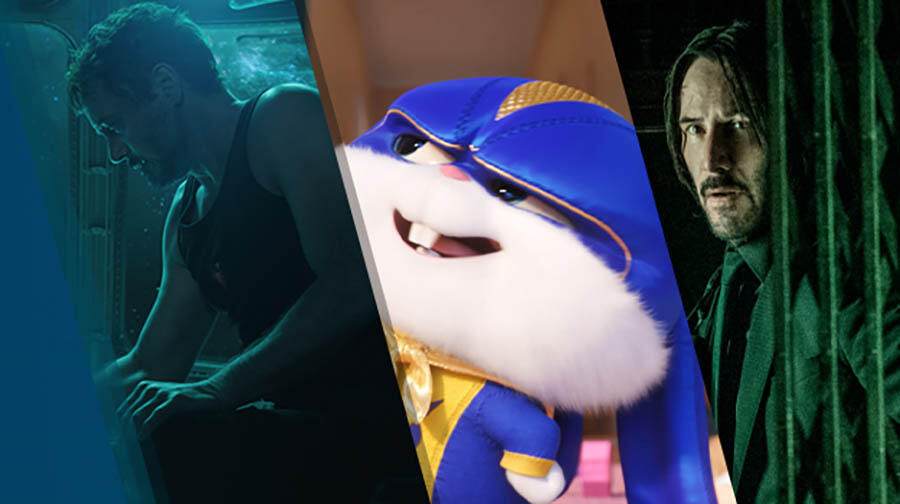 2019 is shaping up to be another massive summer at the movies! From giant action blockbusters like Avengers: Endgame, Godzilla: King of the Monsters and Fast & Furious: Hobbs & Shaw to highly anticipated family movies like Detective Pikachu, Toy Story 4 and The Secret Life of Pets 2, there will definitely be something for everyone as school ends and we jump into the most exciting time of year at the movie theater.
Fandango's official 2019 Summer Movie Preview is live now with over 30 exclusive images featuring brand new looks at some of this summer's hottest films. Check out all of the exclusive images below, as well as our additional summer preview galleries.
See Our Complete 2019 Summer Movie Preview Gallery
See Summer's Biggest Family Movies
See Summer's Biggest Horror Movies
See only the exclusive images below: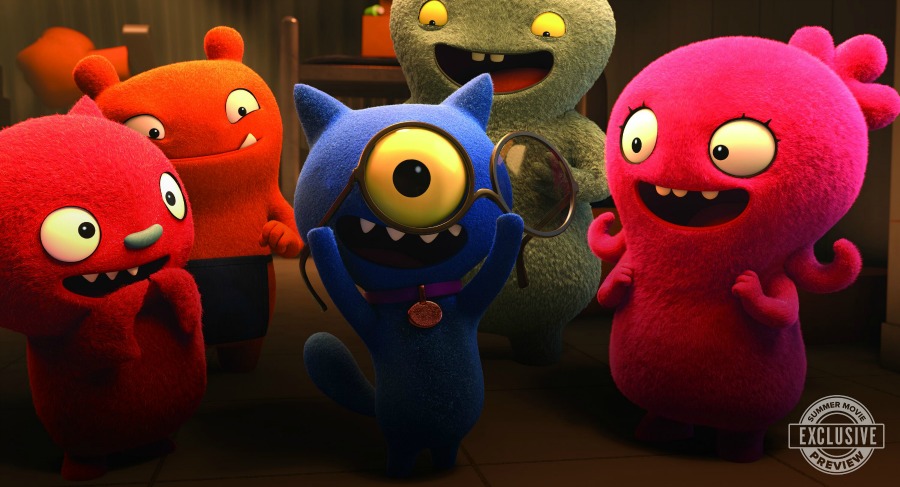 UGLYDOLLS (MAY 3)
Based on the popular "imperfect" plush toys, UglyDolls is a musical animated feature that's sure to leave the whole family in stitches. And dancing in the aisles to the original tunes by Kelly Clarkson, Blake Shelton, Nick Jonas and other members of its star-studded voice cast.
Get tickets and watch the trailer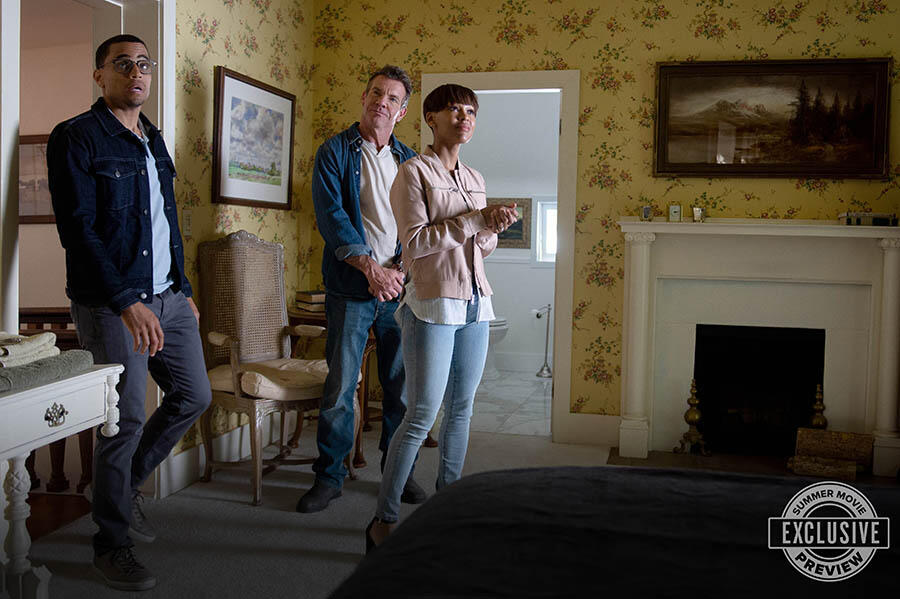 THE INTRUDER (MAY 3)
Michael Ealy and Meagan Good are delighted to purchase their dream home in the beautiful Napa Valley. Soon, however, they discover that former owner Dennis Quaid is not quite ready to say goodbye to his property in a surprising thriller that is fraught with danger and suspense.
Get tickets and watch the trailer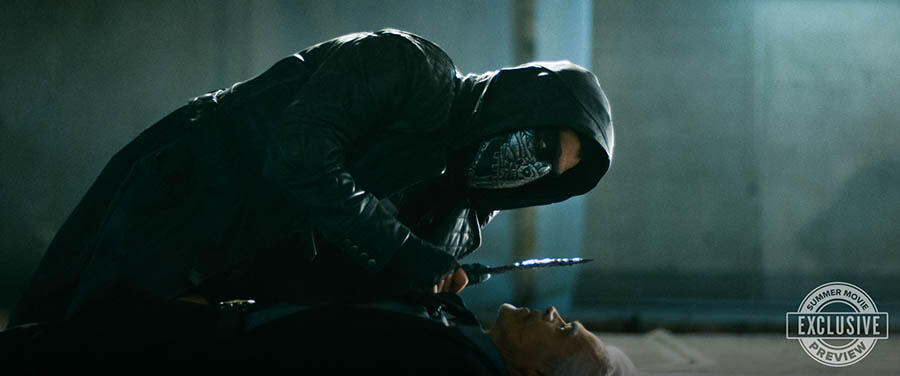 EL CHICANO (MAY 3)
Crime-infested streets in Los Angeles have become a war zone, prompting a police detective to don the mask of the legendary El Chicano in order to avenge the death of his brother and vanquish a former friend turned crime boss.
Get tickets and watch the trailer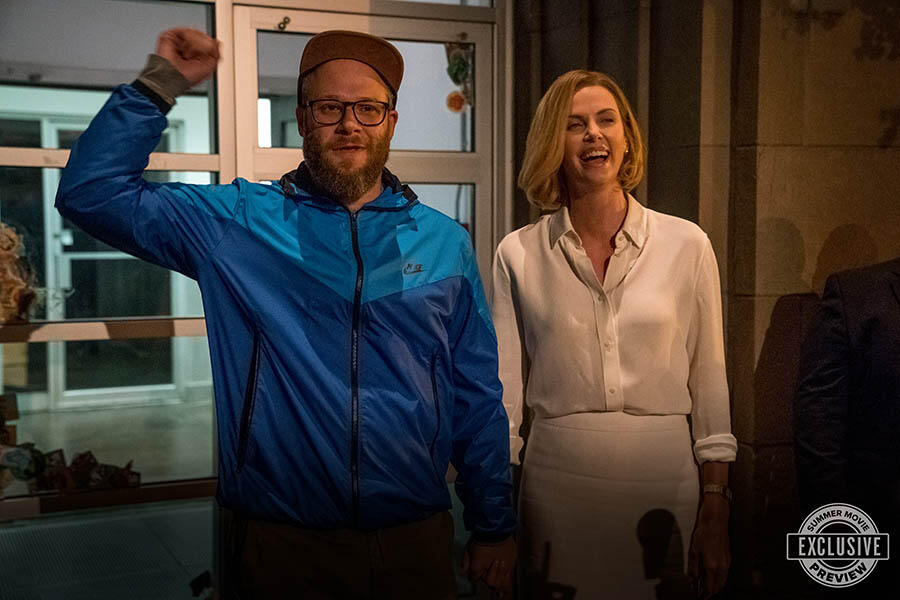 LONG SHOT (MAY 3)
The highly-polished Charlize Theron is totally consumed by her job as an important government official, so the possibility of a romance with scruffy new speechwriter Seth Rogen is unthinkable. Or is it? Comedy sparks will fly.
Get tickets and watch the trailer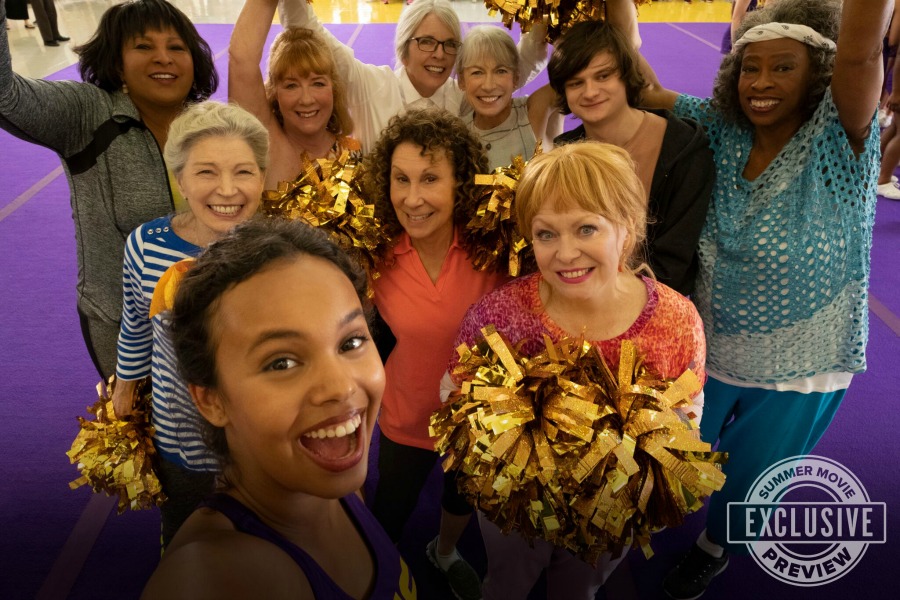 POMS (MAY 10)
Perennially popular, cheerleaders are a long established attraction at sporting events. Yet we've never seen residents of a retirement community decide to band together to form a new (old?) kind of pep squad. Diane Keaton, Pam Grier and Jacki Weaver star in the comedy.
Get tickets and watch the trailer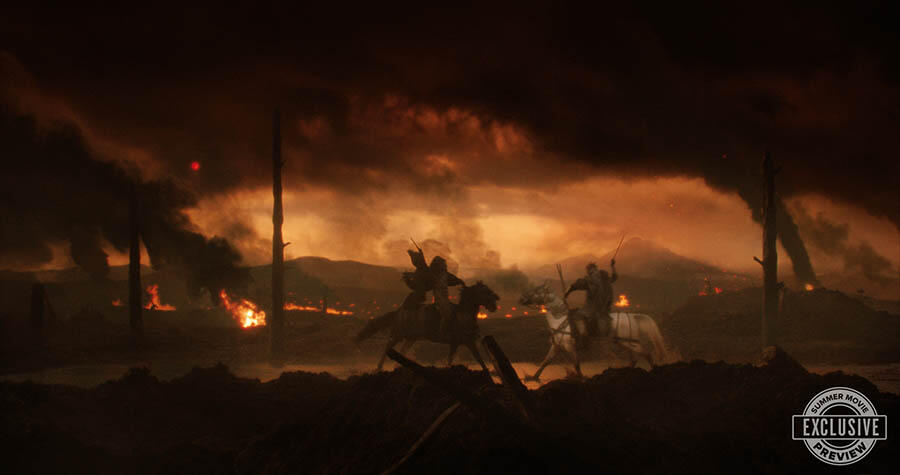 TOLKIEN (MAY 10)
Before he created the epic fantasy, The Lord of the Rings, J.R.R. Tolkien (Nicholas Hoult) was very much an outsider, first at a prestigious school, then when he fell in love with a beautiful woman, and finally as he fought for his country during a brutal, life-changing war. His true story can now be told.
Get tickets and watch the trailer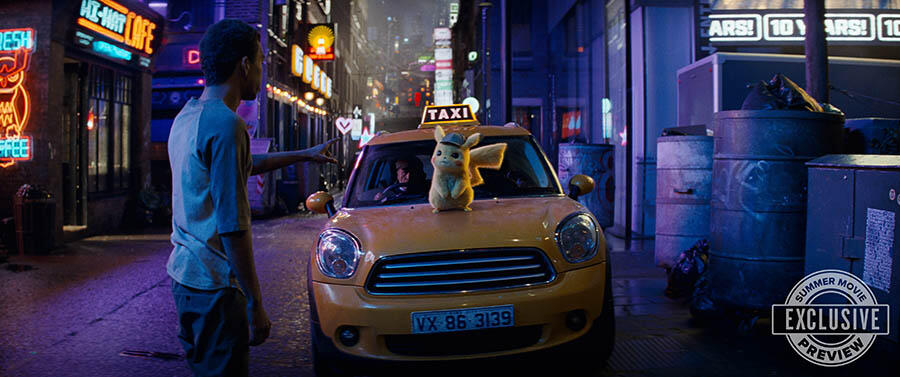 POKÉMON DETECTIVE PIKACHU (MAY 10)
Nintendo's beloved Pokémon character, voiced by Ryan Reynolds, arrives on the big screen with curiosity, investigative skills and comic timing fully intact. He teams up with young Justice Smith, the son of Pikachu's former human partner, as they are drawn into a wildly comic mystery-adventure, chasing clues through a sprawling city.
Get tickets and watch the trailer
THE HUSTLE (MAY 10)
An experienced, high-class scam artist (Anne Hathaway) is intrigued by the raw skills of a fledgling criminal (Rebel Wilson). Together, they decide to take delightful comic revenge upon the (male) scoundrels who have done them wrong.
Get tickets and watch the trailer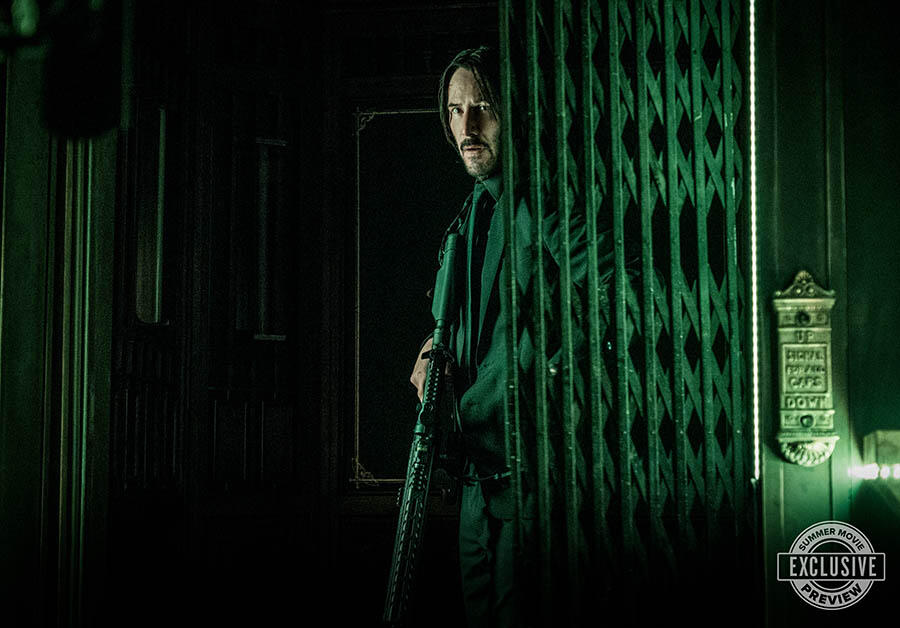 JOHN WICK: CHAPTER 3 - PARABELLUM (MAY 17)
It's assassin vs. assassins, as the supremely accomplished John Wick (Keanu Reeves) must face off against, well, everybody in the world who has ever been hired to kill someone for money. Expect blood, bullets and more mayhem than ever in the third installment of the popular action-thriller series.
Get tickets and watch the trailer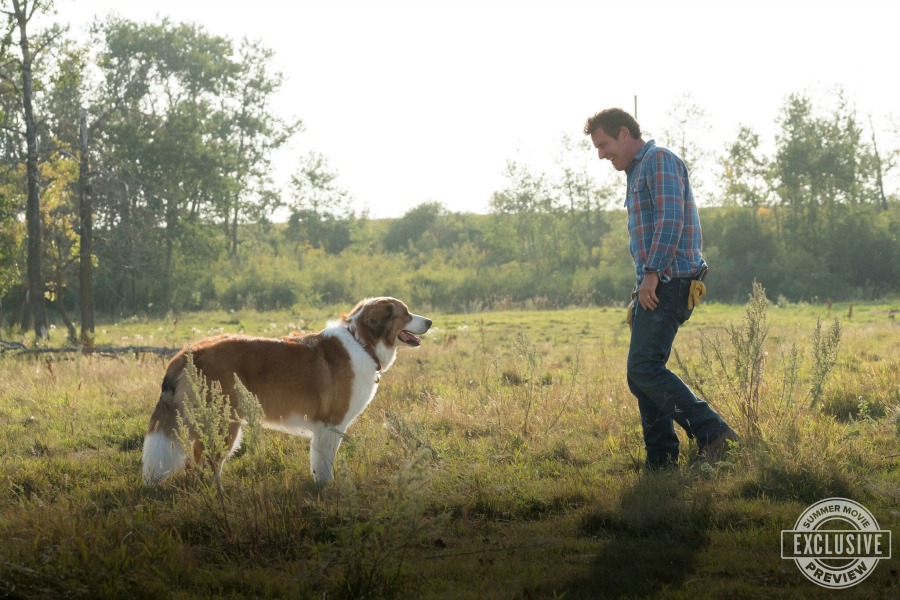 A DOG'S JOURNEY (MAY 17)
The latest W. Bruce Cameron adaptation is also a sequel to A Dog's Purpose, the 2017 family-friendly hit that totally had your grandpa in tears, even if he tried to hide it. This time Bailey (voiced by Josh Gad) is on a quest to find the meaning of life, with help from various humans he meets along the way.
Get tickets and watch the trailer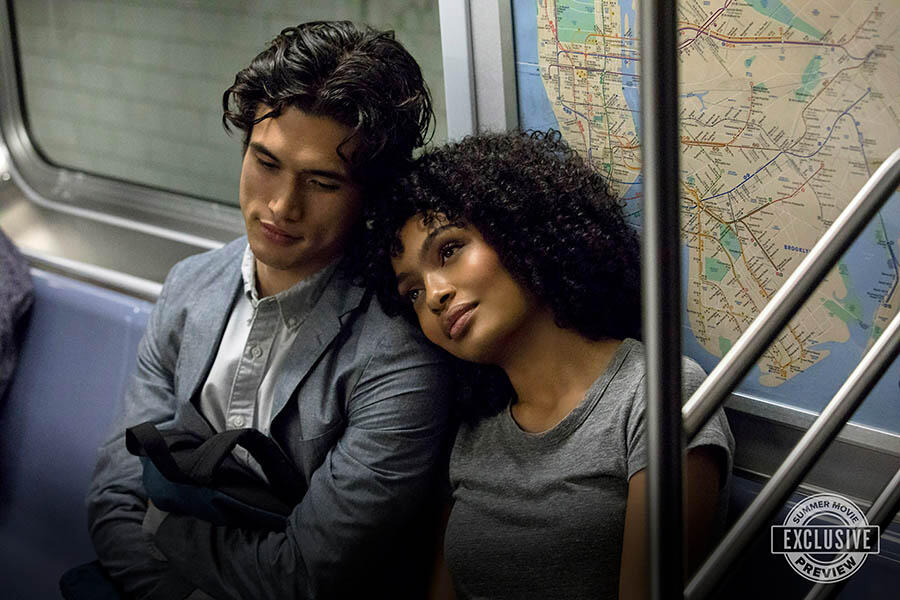 THE SUN IS ALSO A STAR (MAY 17)
With her family facing imminent deportation, the scientifically-minded Natasha (Yara Shahidi) resists beguiling entreaties made by the romantic Daniel (Charles Melton). When true love calls, though, can anyone refuse to answer? Natasha and Daniel have one day to decide.
Get tickets and watch the trailer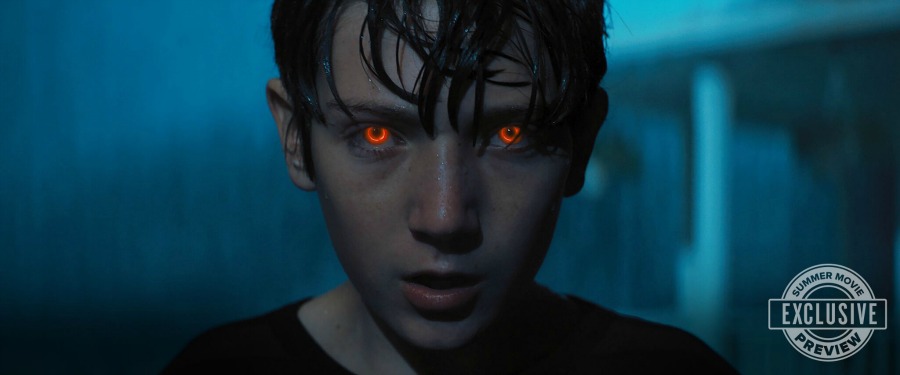 BRIGHTBURN (MAY 24)
What if Superman, but bad? In this sci-fi horror movie, an alien child with super powers arrives on Earth. That sounds like the origin of a certain iconic comic book hero, but the twist here is that the boy turns out to be evil instead a beacon of hope.
Get tickets and watch the trailer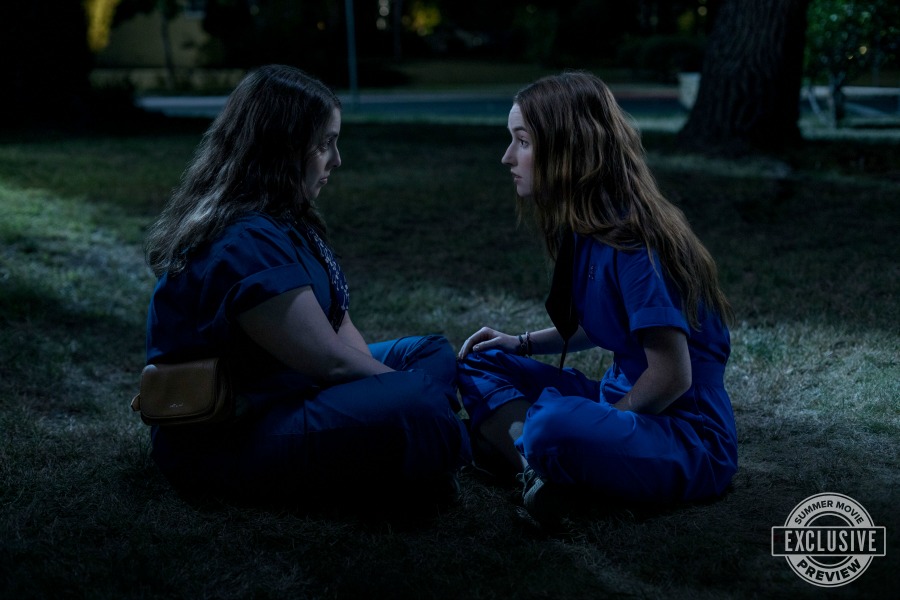 BOOKSMART (MAY 24)
Directed by Olivia Wilde, Booksmart is a hilarious and authentic look at the relationship between two overachieving best friends (Beanie Feldstein and Kaitlyn Dever) who, afraid they missed out on partying in high school, decide to rectify that by partying all night the day before graduation.
Get tickets and watch the trailer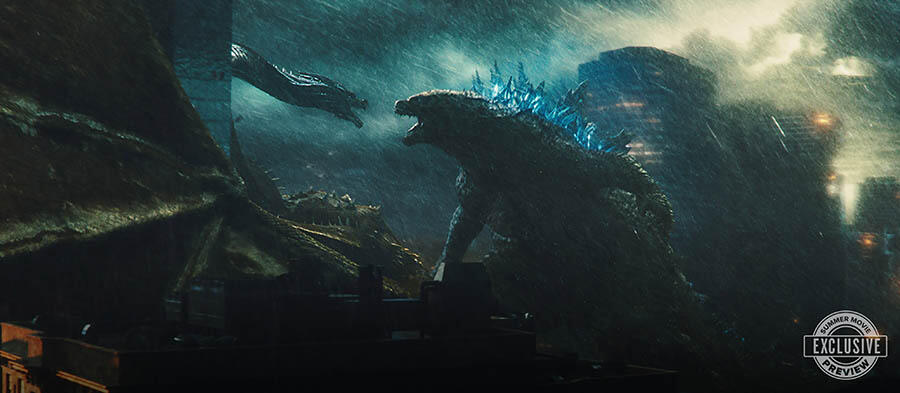 GODZILLA: KING OF THE MONSTERS (MAY 31)
Godzilla stomps again, battling legendary creatures Mothra, Rodan and King Ghidorah. The monsters steal the headlines and the world's attention as valiant humans at the Monarch agency seek to save mankind from their wrath. Vera Farmiga, Millie Bobby Brown and Kyle Chandler star.
Get tickets and watch the trailer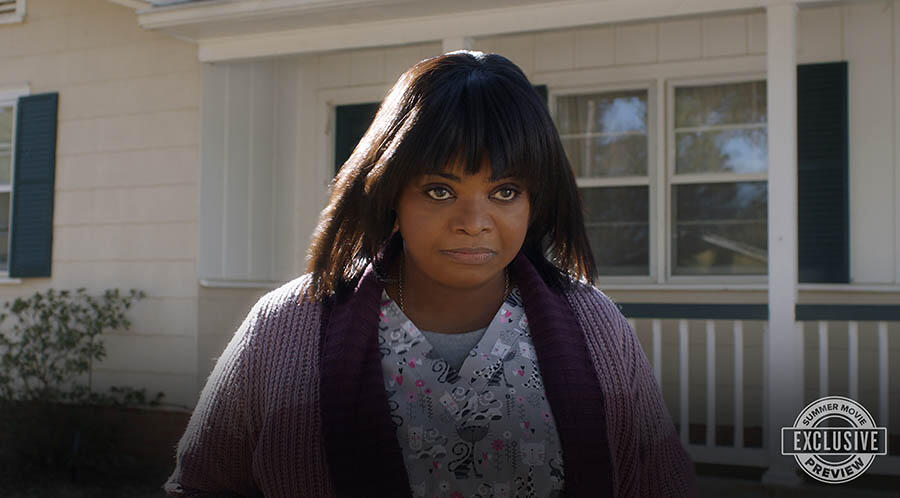 MA (MAY 31)
She looks so sweet and kind! Academy Award winner Octavia Spencer stars as a woman who befriends a group of party-loving teens, while harboring her own secrets that will soon bedevil the hapless kids in a merciless horror-thriller.
Get tickets and watch the trailer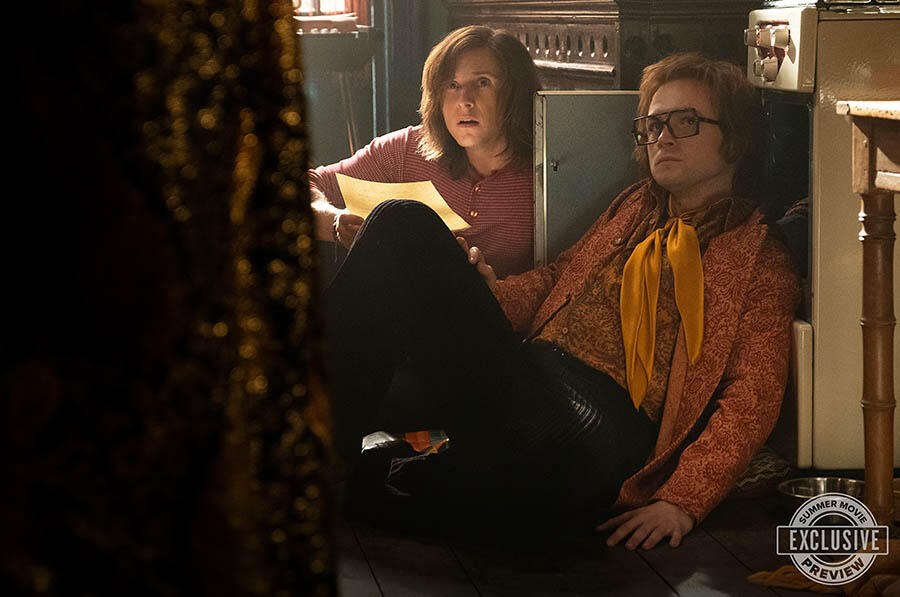 ROCKETMAN (MAY 31)
How did the unassuming Reginald Dwight become Elton John, world-famous superstar? The singer's formative years are dramatized with great flair in the fantasy-musical; Taron Egerton, Jamie Bell, Richard Madden and Bryce Dallas Howard star.
Get tickets and watch the trailer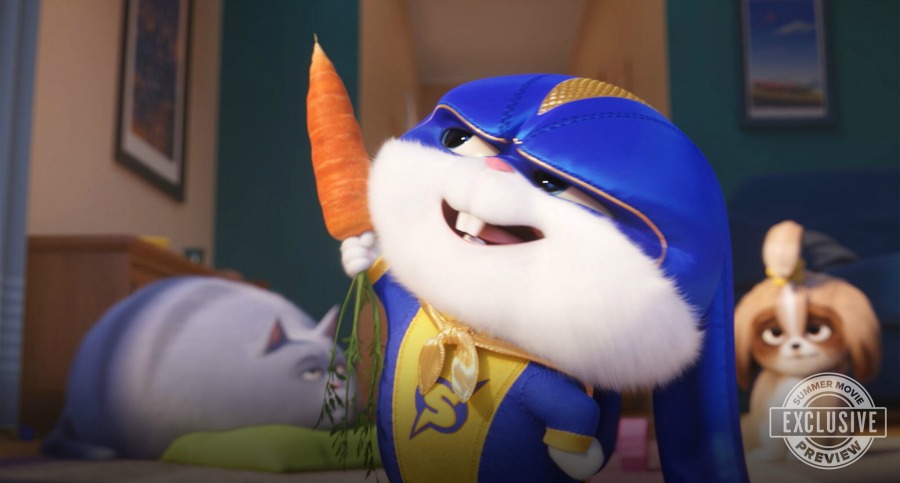 THE SECRET LIFE OF PETS 2 (JUNE 7)
Max and Duke and the rest of their furry friends are back in this highly anticipated sequel to the hit 2016 animated feature. Yes, even Snowball the bunny. What's in store for these pets and their adventures while their owners are at work is currently a secret of its own.
Get tickets and watch the trailer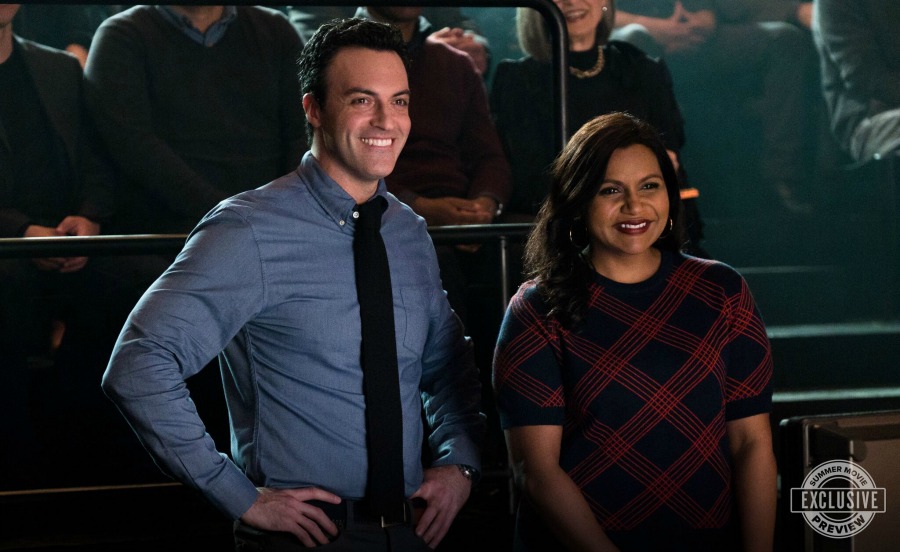 LATE NIGHT (JUNE 7)
Welcome to a television talk show that may finally be running out of steam. Desperate to avoid cancellation, famed host Emma Thompson hires Mindy Kaling to revitalize the show, with unexpectedly funny results. John Lithgow also stars; Kaling wrote the original screenplay.
Get tickets and watch the trailer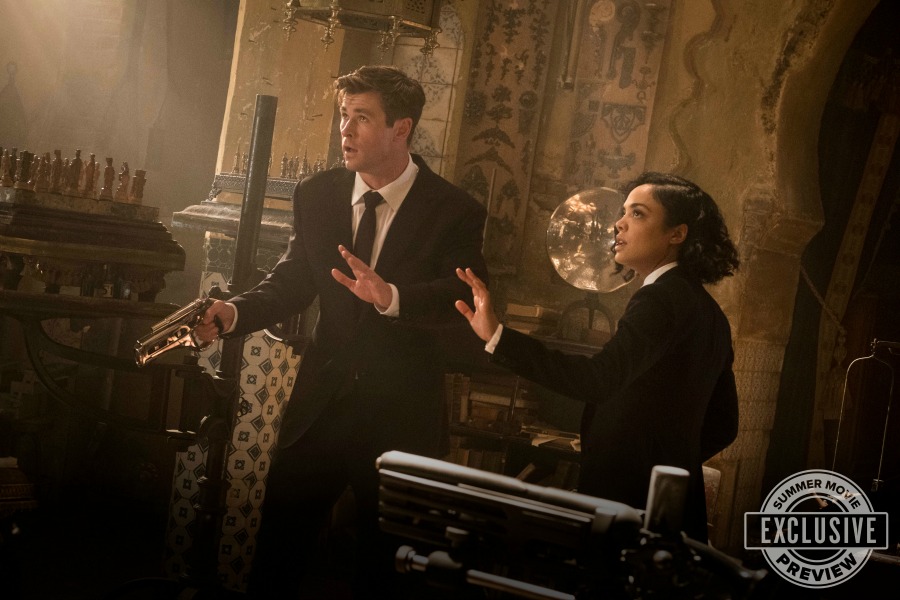 MEN IN BLACK INTERNATIONAL (JUNE 14)
Chris Hemsworth and Tessa Thompson star as secret agents who must deal with a series of attacks upon Earth by a bewildering array of weird alien creatures. The cheeky sci-fi adventure also stars Liam Neeson and Emma Thompson.
Get tickets and watch the trailer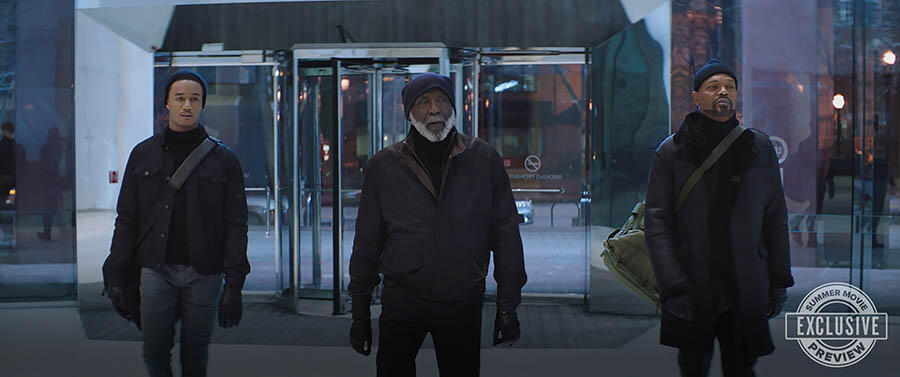 SHAFT (JUNE 14)
What's the summer movie continuing a 48-year legacy? (Shaft.) Can ya dig it? The latest entry in the classic blaxploitation franchise welcomes back Richard Roundtree and Samuel L. Jackson as they pass the baton to Jessie T. Usher in the role of John Shaft Jr. Right on.
Get tickets and watch the trailer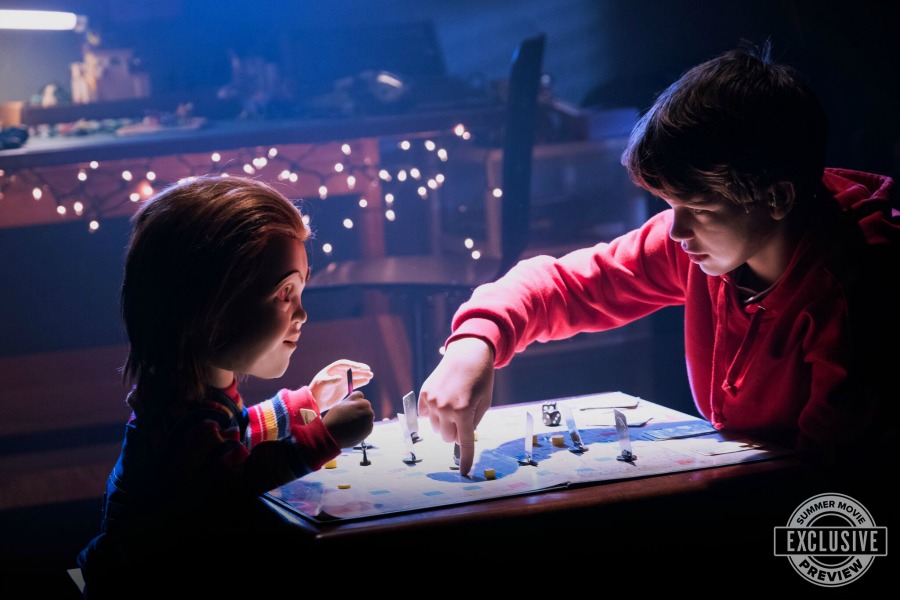 CHILD'S PLAY (JUNE 21)
Luke Skywalker himself, Mark Hamill, is the new voice of the Chucky doll in a reboot of the classic horror franchise. This time around, Aubrey Plaza plays the mom who inadvertently buys a killer toy for her son as a birthday present.
Get tickets and watch the trailer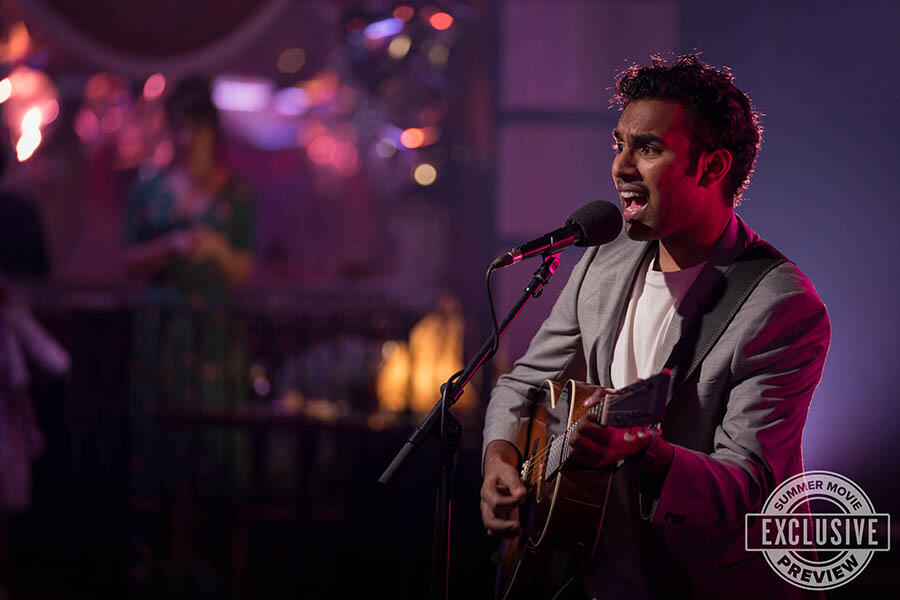 YESTERDAY (JUNE 28)
From the writer of Love Actually and the director of Slumdog Millionaire comes a fantastical new comedy about a musician (Himesh Patel) who wakes up in an alternate timeline where The Beatles never existed. So he becomes famous with their songs. Oh, you'll believe in Yesterday.
Get tickets and watch the trailer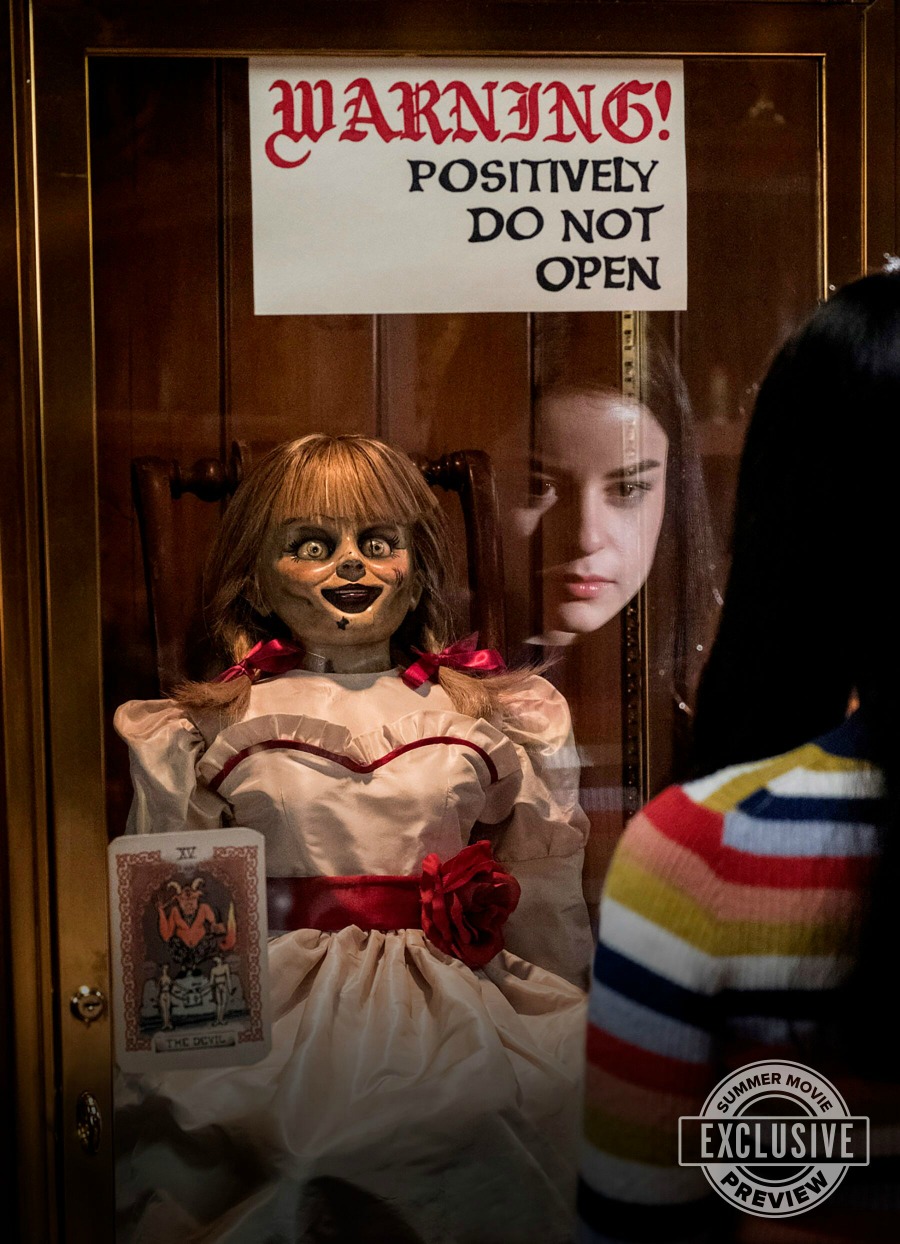 ANNABELLE COMES HOME (JUNE 28)

Another possessed doll returns in the latest installment of the Annabelle series, itself part of The Conjuring Universe. Also returning for this horror sequel are Vera Farmiga and Patrick Wilson as paranormal investigators Lorraine and Ed Warren, with Captain Marvel's Mckenna Grace in the role of their terrorized daughter.
Get tickets and watch the trailer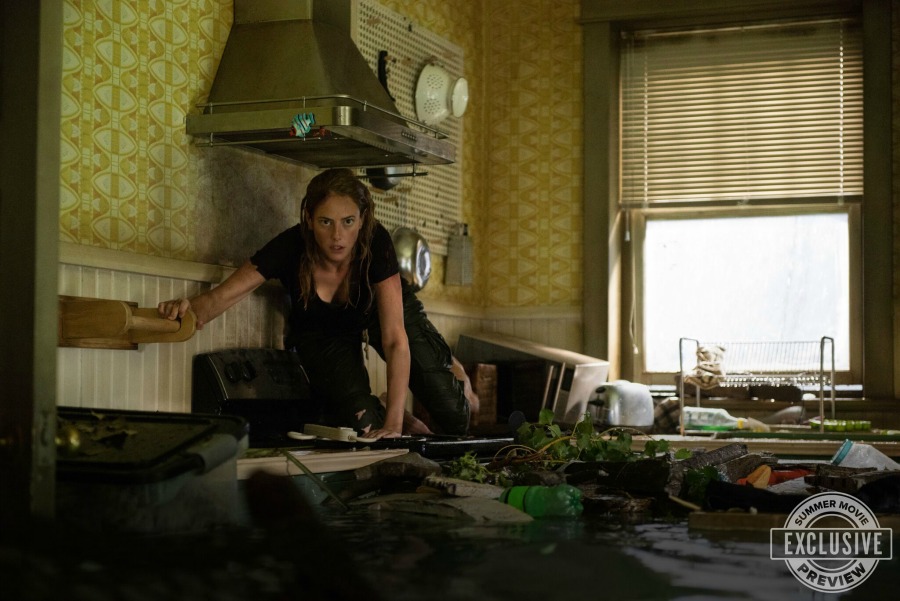 CRAWL (JULY 12)
From the director of Piranha 3D comes a horror movie involving another kind of aquatic creature. Crawl stars The Maze Runner's Kaya Scodelario as a woman trapped in a flooding house filled with ferocious alligators during a Category 5 hurricane.
Get tickets and watch the trailer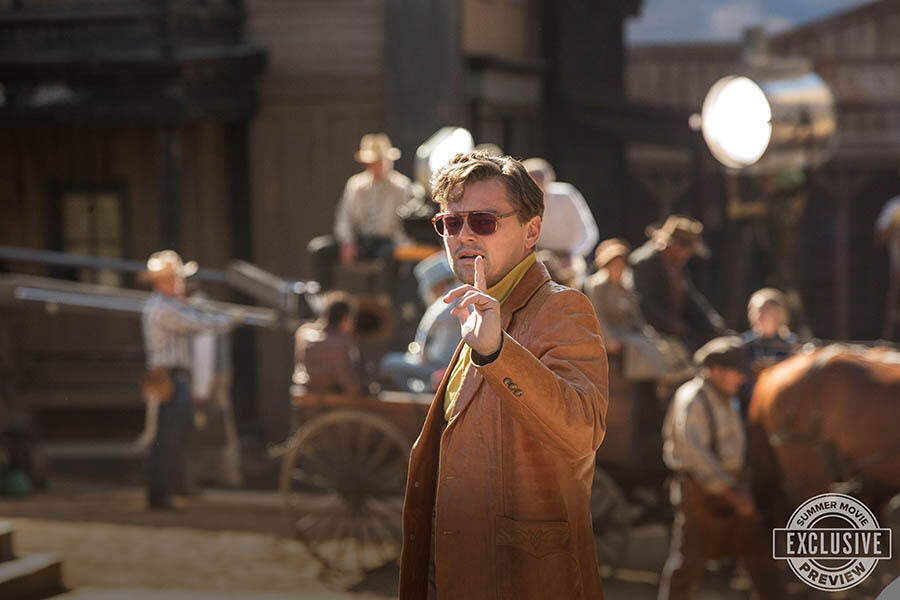 ONCE UPON A TIME IN HOLLYWOOD (JULY 26)
The latest from Quentin Tarantino takes us back to 1969 as Leonardo DiCaprio and Brad Pitt play a TV actor and his stunt double in a tale of Tinseltown set amidst the backdrop of the notorious Manson Family murders. Margot Robbie co-stars as actress Sharon Tate, one of the victims of the horrible massacre.
Get tickets and watch the trailer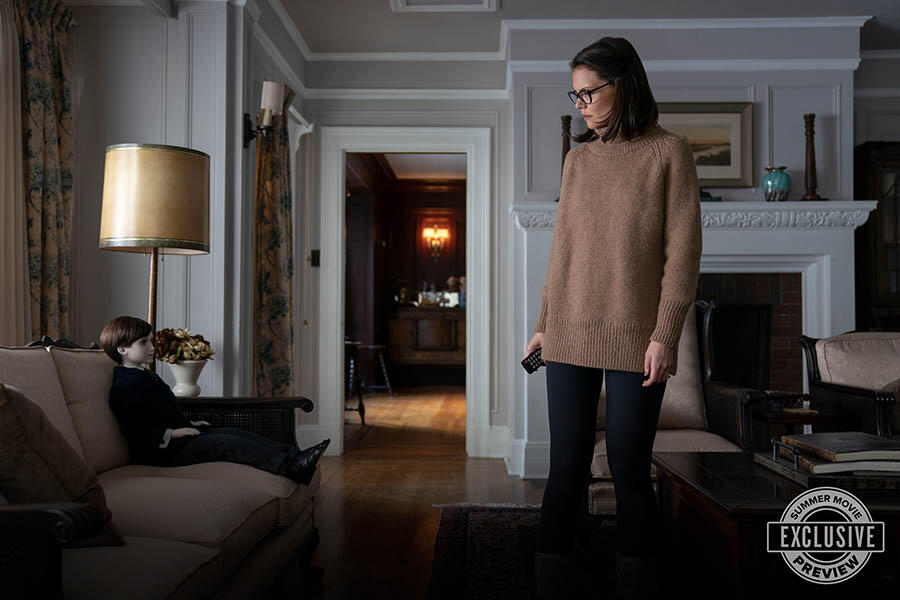 BRAHMS: THE BOY 2 (JULY 26)
Old dolls never die, they just keeping coming back in sequels. In this fresh thriller, it's up to a young boy to engage in battle with a life-size doll with a mind of his own. Katie Holmes and Ralph Ineson provide unwary adult supervision.
Get tickets and watch the trailer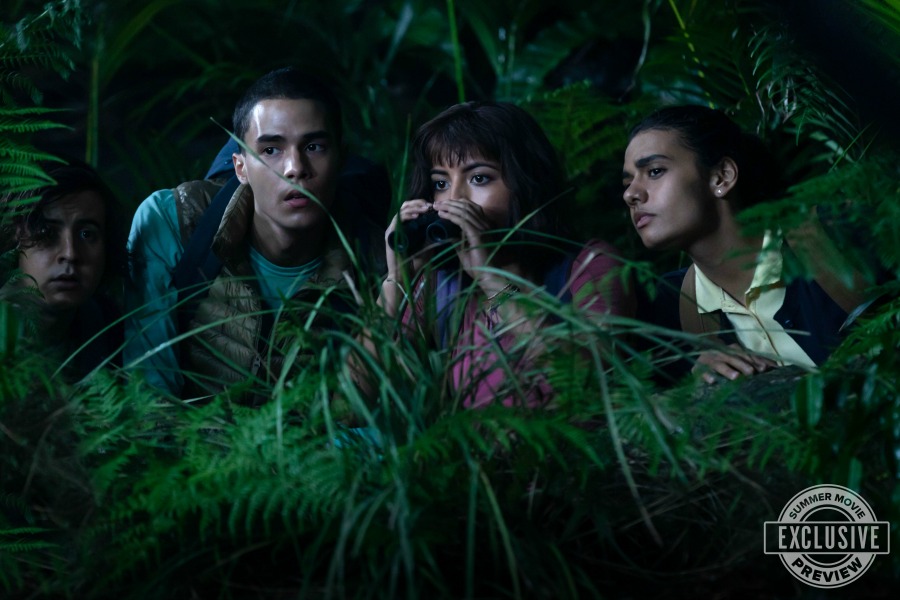 DORA AND THE LOST CITY OF GOLD (July 31)
Come on, ¡vámonos! Everybody, let's go! Get out your talking map from your talking backpack and find the easiest path to your local theater for the big screen live-action adventures of Dora and Boots. But watch out for a certain fox. Swiper, no swiping our tickets to the Dora movie!
Get tickets and watch the trailer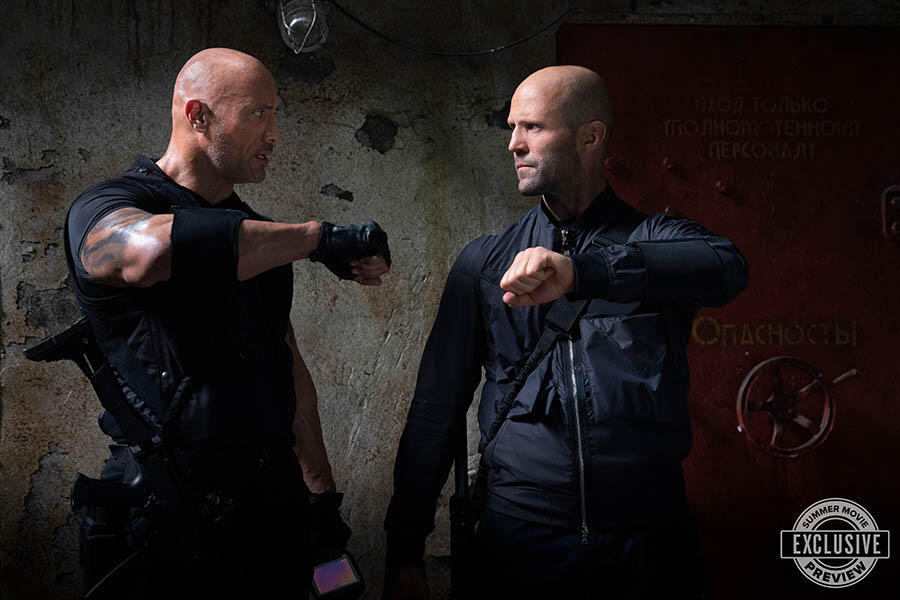 HOBBS & SHAW (AUGUST 2)
You loved their bickering and brawling in the Fast and the Furious movies, now follow Dwayne Johnson's Hobbs and Jason Statham's Shaw into their own eponymous spin-off. Can they stop fighting long enough to take down a super-powered Idris Elba? Whatever happens, you can count on Deadpool 2 director David Leitch to put them through some spectacular action.
Get tickets and watch the trailer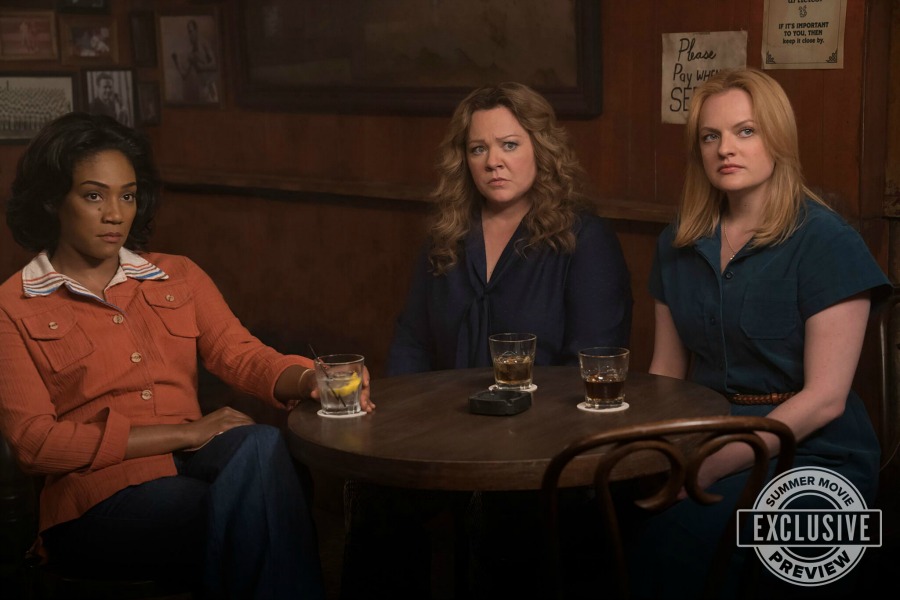 THE KITCHEN (AUGUST 9)
When gangster husbands wind up in prison in the 1970s, their wives (Tiffany Haddish, Melissa McCarthy and Elisabeth Moss) take over their organization and become Hell's Kitchen's most powerful mobsters.
Get tickets and watch the trailer
BLINDED BY THE LIGHT (AUGUST 14)
One of the biggest hits out of this year's Sundance Film Festival, Blinded by the Light is a crowd-pleasing comedy that follows the true story of a a teenager in 1980s England whose life is changed when he discovers the music of Bruce Springsteen.
Get tickets and watch the trailer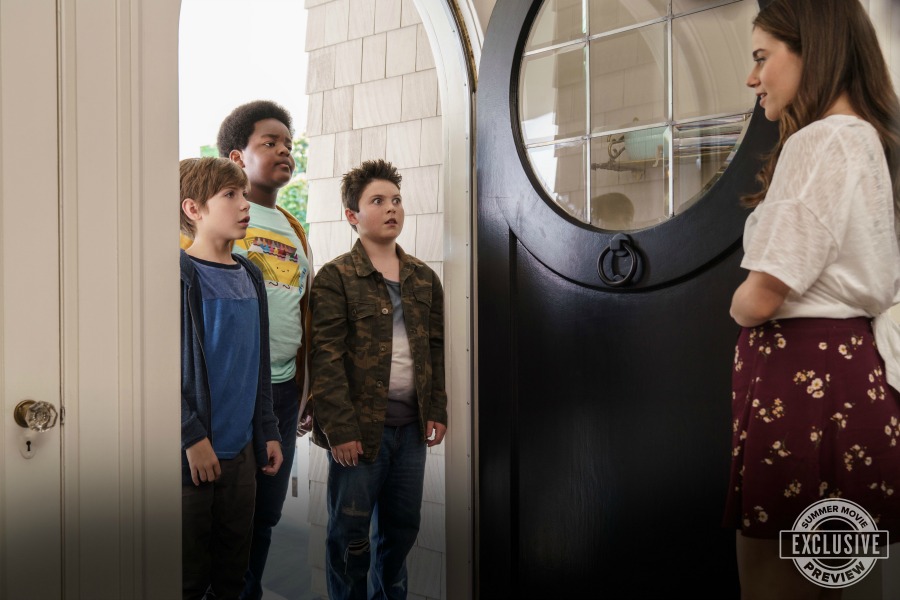 Best friends forever, three young boys are eager to grow up, but maybe not quite as fast as depicted in this raucous laugh-riot. Jacob Tremblay, Keith L. Williams and Brady Noon star as the boys whose reputations will never be the same after an epic journey involving illicit drugs, older girls and, of course, an earth-shaking party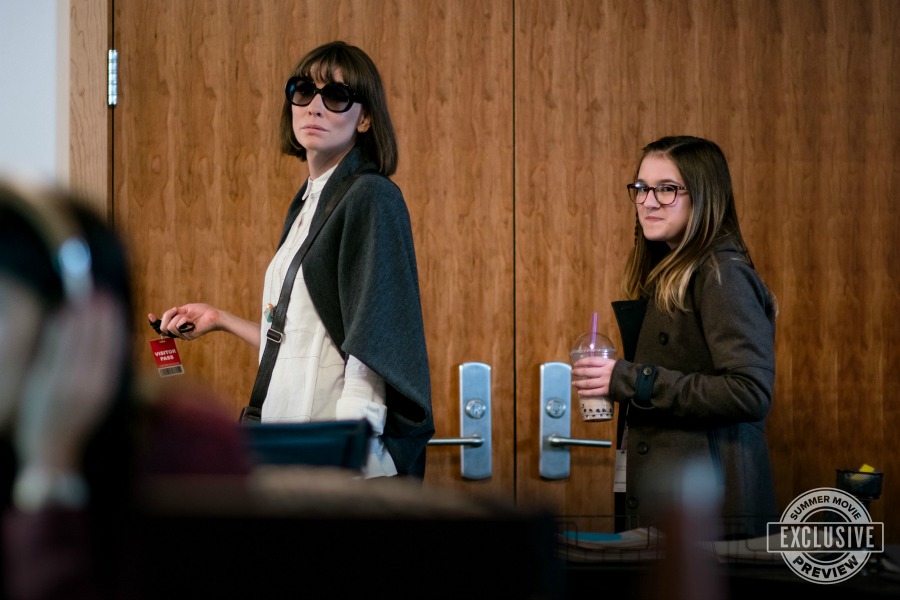 WHERE'D YOU GO, BERNADETTE (AUGUST 16)
Cate Blanchett has a great life, so her family and friends are mystified when she simply disappears one day. Her husband (Billy Crudup) and daughter set off on a grand adventure, determined to find out what happened and reunite their family.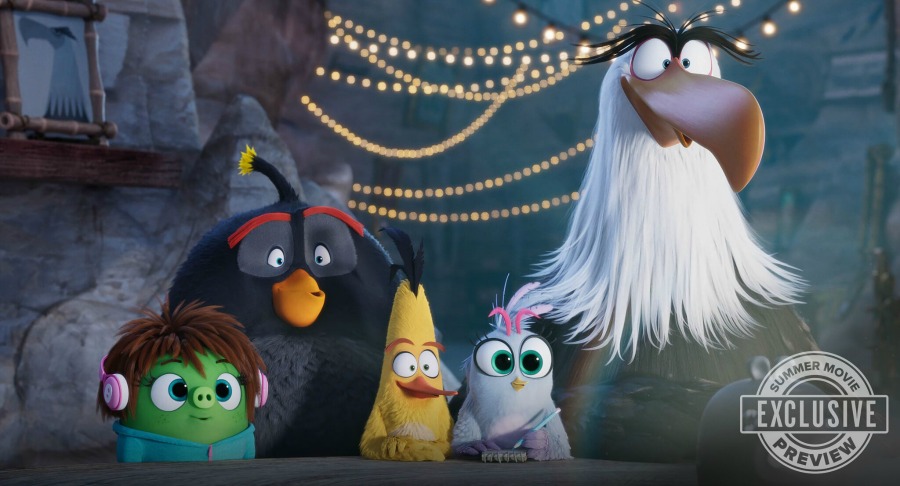 THE ANGRY BIRDS MOVIE 2 (AUGUST 16)
In this sequel to the 2016 animated feature based on the popular video game, the Angry Birds are forced to side with their mortal enemies, the Bad Piggies, when a new threat — a mysterious purple arctic-dwelling bird voiced by Leslie Jones — comes into the picture.
Get tickets and watch the trailer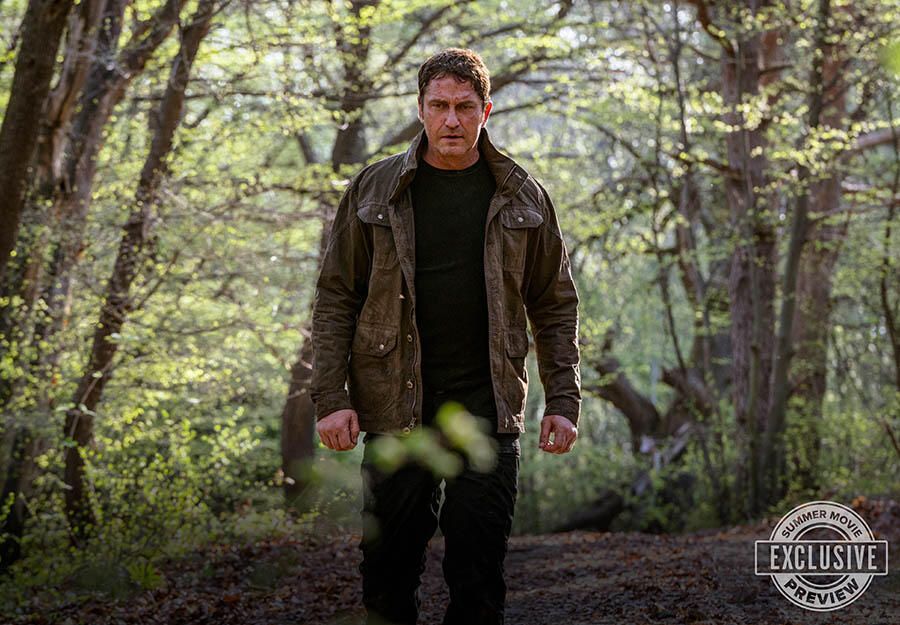 ANGEL HAS FALLEN (AUGUST 23)
First, they hijacked the White House in Olympus Has Fallen. Then they took on the UK for the sequel, London Has Fallen. Now this third installment of the franchise is targeting its own hero, as Mike Banning (Gerard Butler) is framed for an assassination attempt and tasked with clearing his name while on the run.
Get tickets and watch the trailer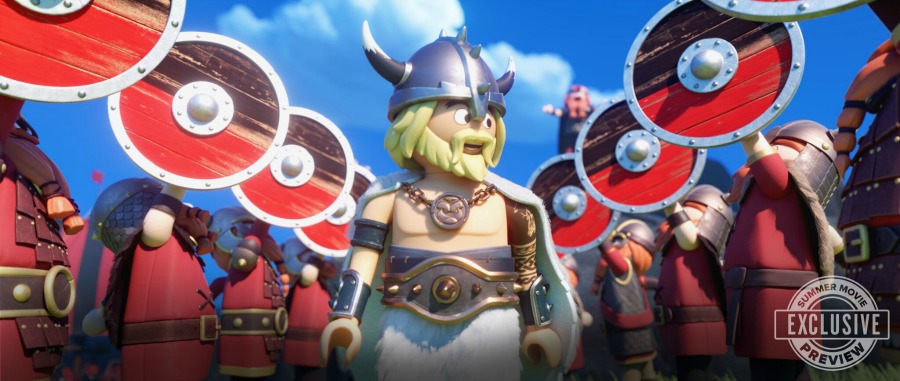 PLAYMOBIL: THE MOVIE (AUGUST 30)
When her younger brother Charlie (Gabriel Bateman) unexpectedly disappears into the magical, animated universe of PLAYMOBIL®, Marla (Anya Taylor- Joy) must go on a quest of a lifetime to bring him home. As she sets off on a fantastic journey across stunning new worlds, Marla teams up with some unlikely and heroic new friends - the smooth-talking food truck driver Del (Jim Gaffigan), the dashing and charismatic secret agent Rex Dasher (Daniel Radcliffe), a wholehearted misfit robot, an extravagant fairy-godmother (Meghan Trainor) and many more.