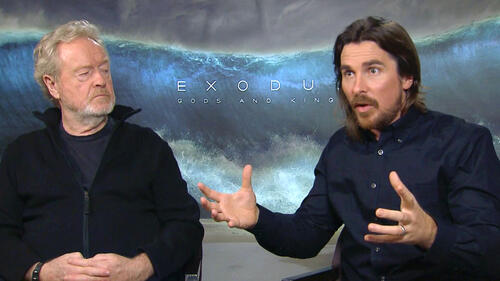 Weekend Ticket: Episode 92 - Ridley Scott & Christian Bale
Which movie's right for you this weekend? Top Five? Exodus: Gods and Kings? Fandango Chief Correspondent Dave Karger breaks them down with a little help from Ridley Scott and Christian Bale.
Exodus: Gods and Kings Synopsis
Exodus: Gods and Kings" is the story of one man's daring courage to take on the might of an empire. State of the art visual effects and 3D immersion bring new life to the story of Moses (Christian Bale), who leads 400,000 slaves on a monumental journey from Egypt and its terrifying cycle of plagues.
Read Full Synopsis
Movie Reviews
Presented by Rotten Tomatoes
More Info
Rated PG-13 | For for violence including battle sequences and intense images