You tell people that you're only going to see Muppets Most Wanted, out in theaters March 21, because your kids want to see it. Plus you really like Tina Fey and Ricky Gervais. But, let's be honest, it's more than that. Below are 10 signs that you might be the biggest Muppet fan in the family – and that's totally OK.
1. A commercial for Muppets Most Wanted comes on TV and you immediately tell the kids to be quiet.
Source: funnycutegifs.com
2. You bought tickets on Fandango for opening night weeks ago.
Source: tumblr.com
3. You've stayed up late on more than one occasion watching old episodes of The Muppet Show on YouTube.
Source: thinaby.com
4. You have a favorite Muppet other than Miss Piggy or Kermit.
Source: rebloggy.com
5. You giggle every time you see the Swedish Chef while your kids just complain that they can't understand what he's saying.
Source: cheezburger.com
6. You look to Miss Piggy for fashion inspiration.
Source: sodahead.com
7. Listening to "Rainbow Connection" still gets you choked up.
Source: tumblr.com
8. Your kids keep confusing Muppets with Sesame Street characters.
Source: muppetsgifs.tumblr.com
9. If given the choice, your kids would choose to see Frozen again.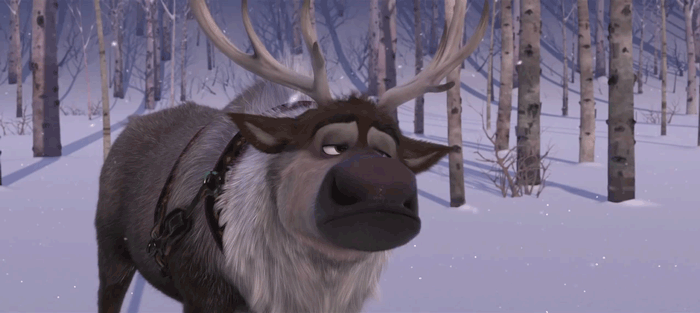 Source: das-sporking.livejournal.com
10. You might just go to see Muppets Most Wanted by yourself.
Source: reddit.com