Calling all Bad Boys fans, your wishes for another sequel are coming true. Martin Lawrence says Bad Boys 3 is on!
The actor, currently doing press for his new series Partners, was on the Conan O'Brien Show and had the following to say when the host brought up rumors that a third film was in the works.
"I believe so, yes. I just talked to Jerry Bruckheimer... yesterday and he said it's real. They're working on the script, they're getting close and it all looks good."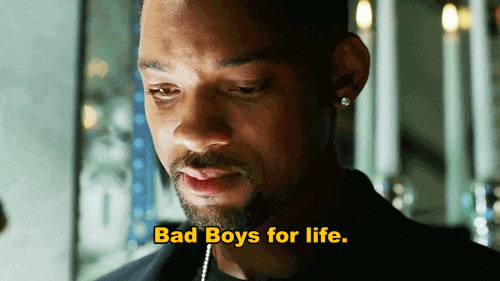 This seems to support the quote that came from Bruckheimer himself back in April.
"It's so funny because we'll get Sony real excited to make the movie, and then Will [Smith] is off doing two movies. And then, Will will come back and be real excited about it, and Sony will say, 'Well, maybe it's not the time for this.' And then, Ride Along came out and was a big hit, and now they're all excited to make the movie, but Will is off doing something else. It's just trying to get everybody together to make it. But, we're working on the script. We have a lot of faith and hope that we'll do it."
Now the question is not so much if the film is being developed, but when it might actually start filming. Smith, Lawrence and director Michael Bay are all pretty busy guys – getting them together for an extended shoot might be the biggest hurdle left in launching a third Bad Boys installment.
What do you guys think? Are you ready for more of Smith and Lawrence's brand of law enforcement? Check out the Conan interview below.
[via Coming Soon]